Solve Health Concerns Or Achieve Wellness Goals
With Our Expert Vendors & Their Offerings
In our integrated marketplace platform, you can find :

Curated Wellness Experts
who offer 1-to-1 consultations and proven products.

Authentic Reviews
from previous customers of vendors' offerings.

30-Day Buying Protection
giving you 100% risk-free confidence.

DNA-Designed Services
created by considering your unique biology.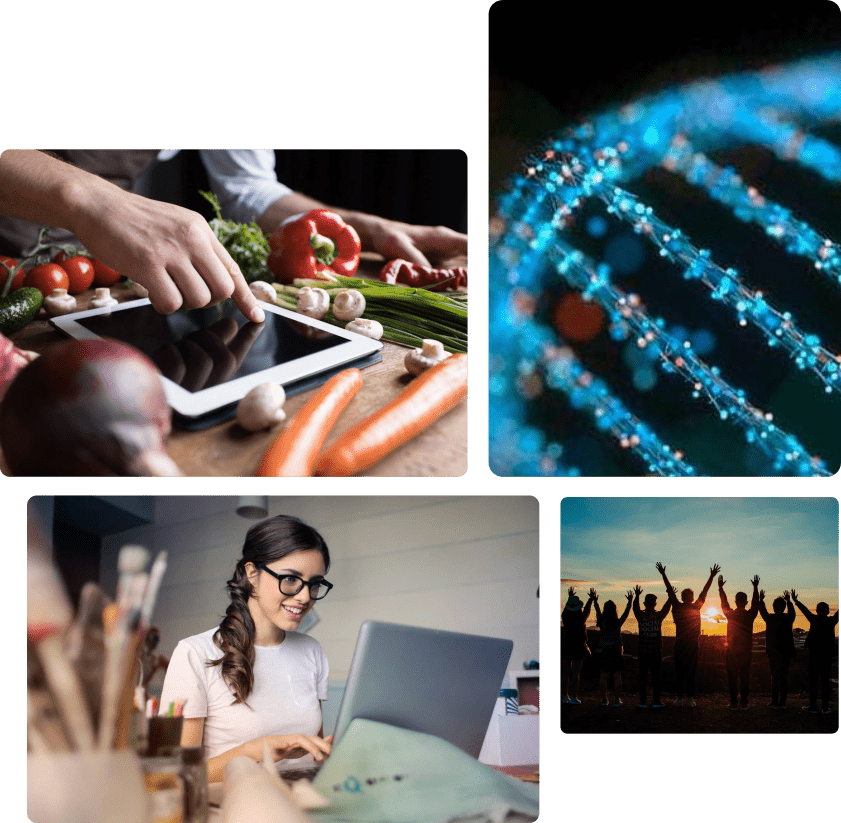 Our Supporting Organizations and Strategic Partners
Use It to Fast Track Your Goals!
Your DNA test report can be a great source for Personalisation! Personalised solutions are much more effective than generic solutions.
Safe & Private Upload Of Your DNA Report
Full Control To Edit Your Uploaded Data
Get DNA-Designed Services From Vendors
*We accept all mainstream consumer DNA test brands.
Set Your Health Goals And Receive Targeted Recommendations

Get suggested offerings for set goals.

Recommendations help progress your goals.

Complete goals for long-term well-being.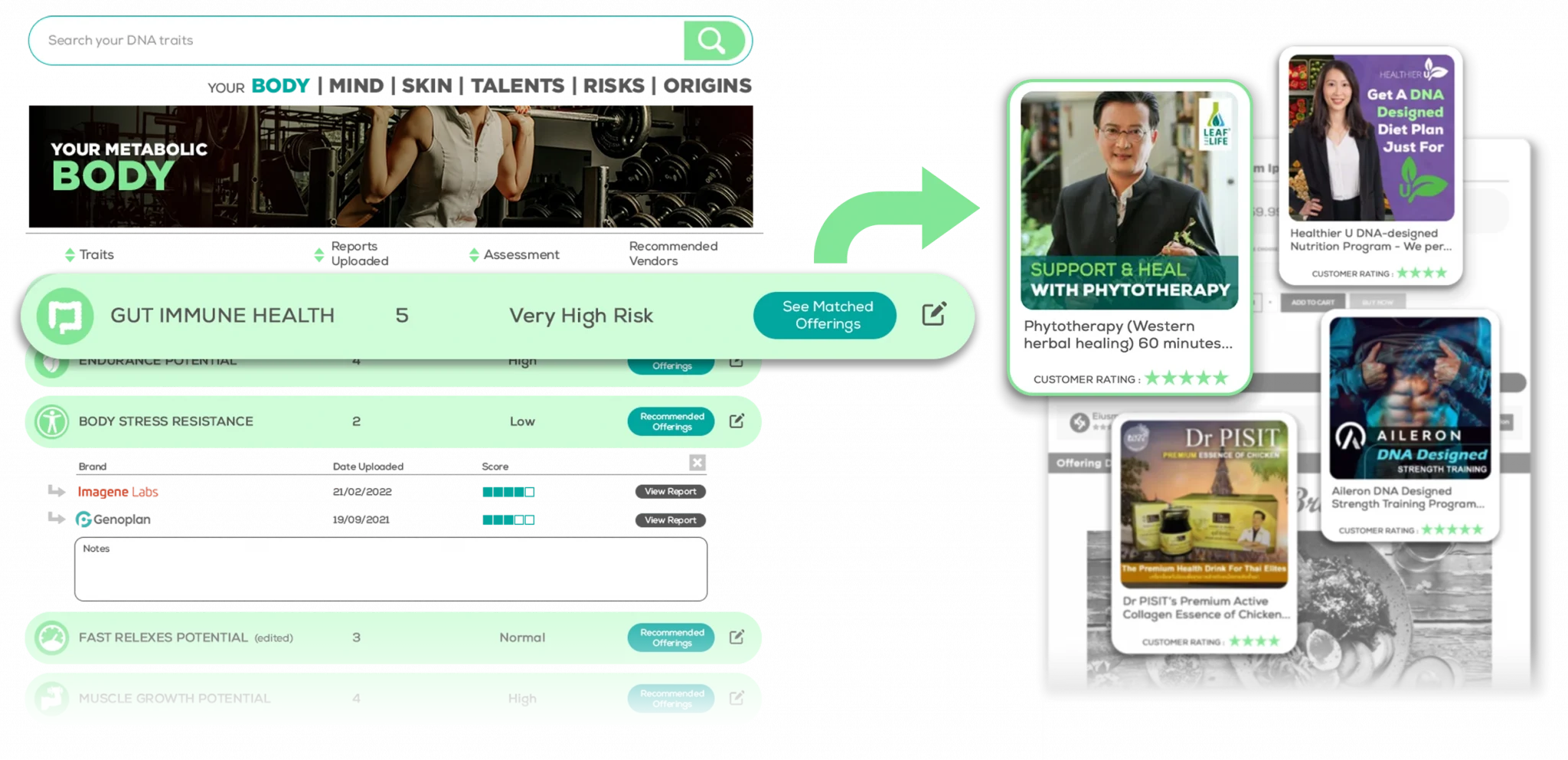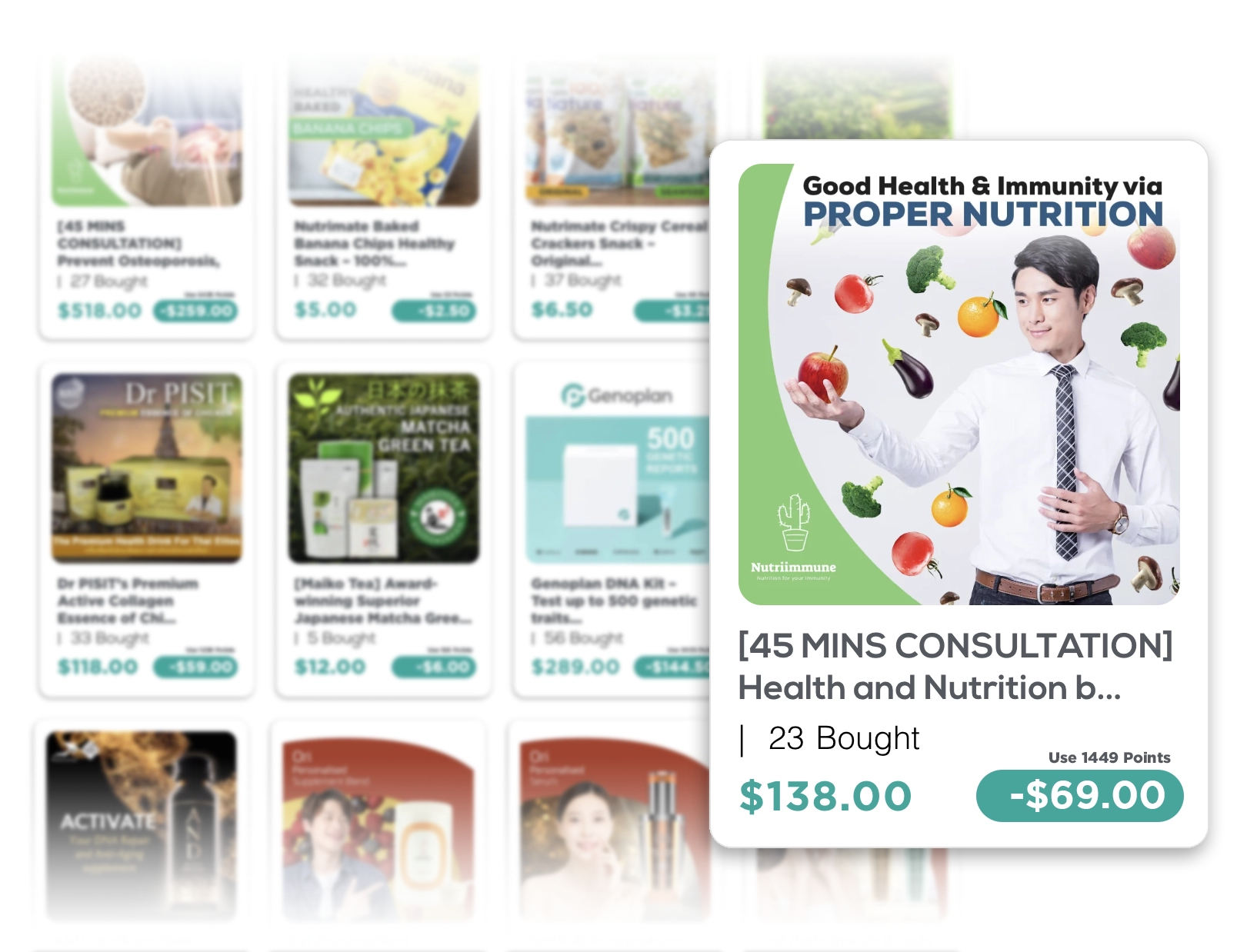 Earn & Use Wellness Points To Offset Prices & Redeem Special Promos

Get rewarded with Wellness Points.

Use points to offset up to 50% of your purchases.

Earn points for purchases in platform.
Upload DNA Reports And Use Genetic Traits To Predict & Plan Your Life

Upload DNA reports to get better insights on your life.

Control and manage your individual genetic traits.

Get unique DNA-designed solutions from vendors.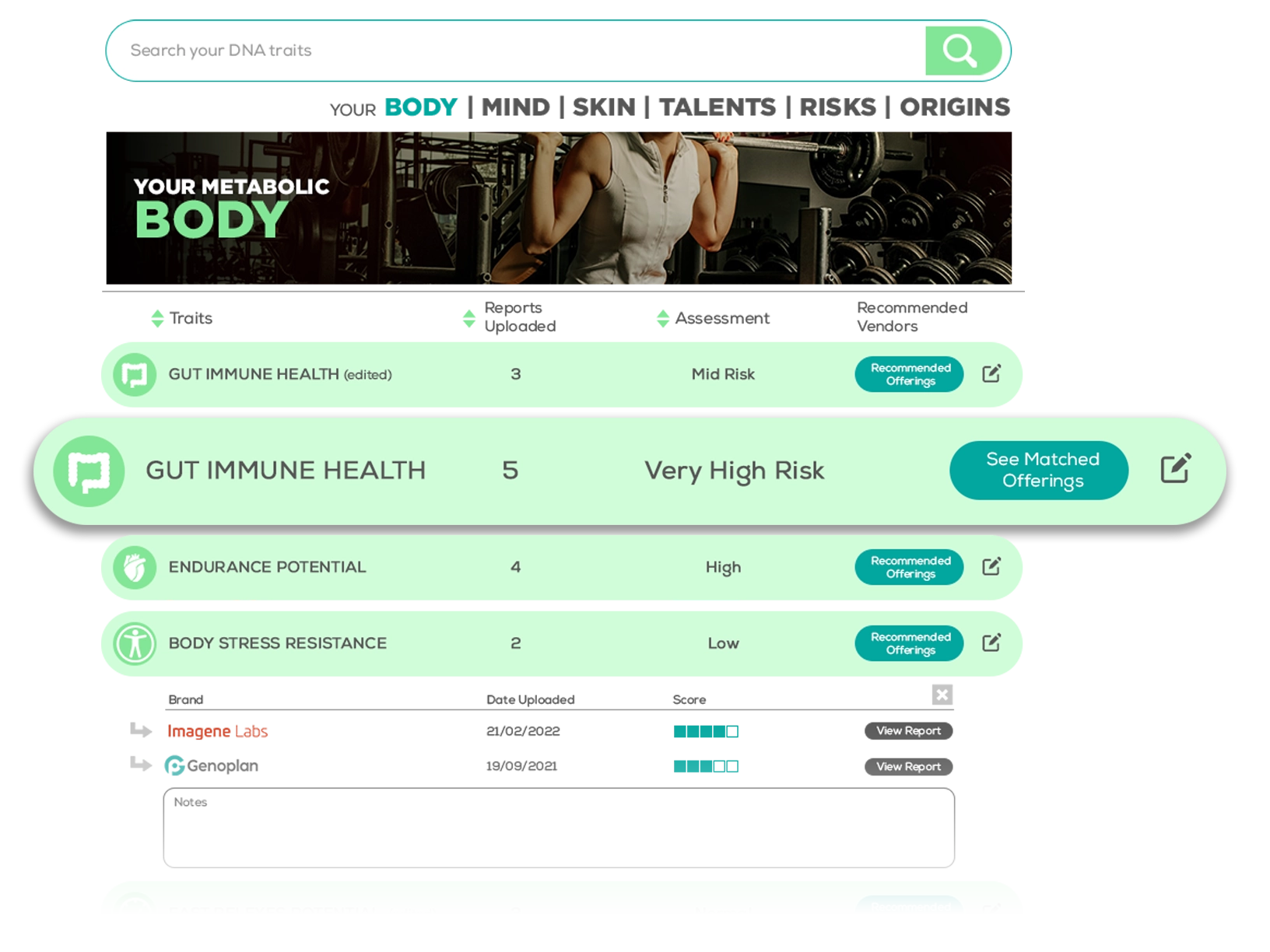 Choose a plan to get started.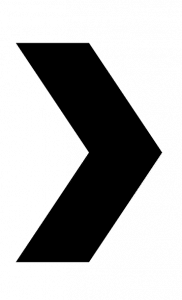 Answer a simple health questionnaire.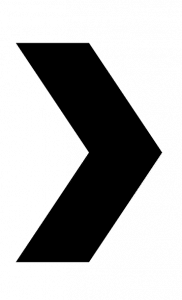 Set goals to receive recommendations.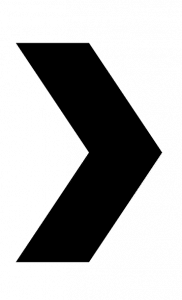 Complete goals to earn points (Repeat).
*We accept all mainstream consumer DNA test brands. Your data is kept private, secure and confidential.