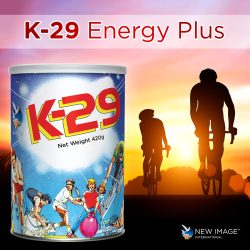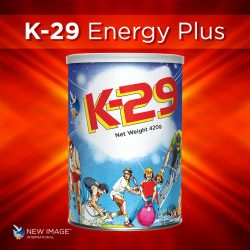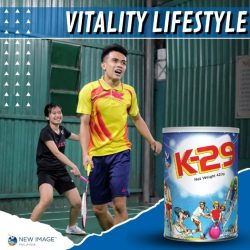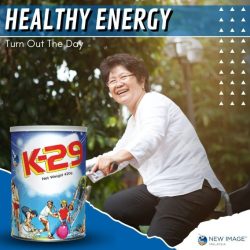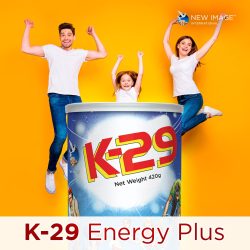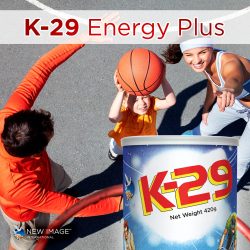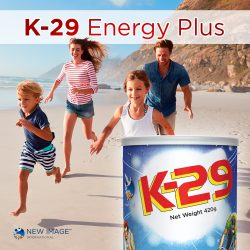 K-29™ – Optimal Performance Food Shake 420g
PAIR THIS OFFERING WITH A DNA TEST (Recommended by this vendor)
Supercharge with a DNA test
(Recommended by this vendor)
PROMOTION COUPONS BY THIS VENDOR
K-29 DELICIOUS SHAKE
All the essential vitamins and minerals you need to kick start your day!

Understanding the KREBS CYCLE
Without It, You Wouldn't Have the Energy to Read This
Based on the Nobel prize winning scientist, Sir Hans A. Krebs's significant discovery, we learned that vitamins, minerals, trace elements and amino acids in balanced proportion are essential for the body's energy producing processes and for it to function at peak capacity.
The multi-step energy production process known as Krebs Cycle, involves many different biochemical reactions, constantly taking place in the 'powerhouse' inside your cells. Each of these reactions has specific chemical requirements which must be supplied through the food we eat. Therefore, it is essential to supply your body with all the nutrients it needs to facilitate this energy making process. If the nutrients needed for any step of this cycle are absent or in short supply, the entire cycle will be thrown out of balance and the body's ability to produce the energy will be impaired.
As nutrition becomes better understood, it is now possible to design a broad-spectrum nutritional supplement to bring all the steps of the Krebs Cycle, into balance and operating at maximum efficiency.
K-29
Ideal for the whole family, helping to keep you healthy and active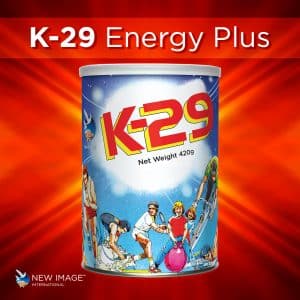 This product is meticulously formulated to provide 28 essential vitamins, minerals and amino acids in perfect balance and quantities to support all the steps of this energy producing process. It provides the extra energy you need to make it through the day with vitality, while providing a lifetime of balanced nutrition!
– Daily shake for natural energy.
– Mix it your way – cold water, juice or milk to create a delicious shake.
– For optimal performance, take 1 hour before sporting activity.
Fuel: Designed to naturally support energy production and physical wellbeing for active people with busy lives.
Energy: Protein and essential vitamins and minerals give you energy to live life your way.
Flexibility: Suitable for all ages (4 and up), tastes and levels of activity.
Ingredients:
Skim Milk Powder, Soy Protein Isolate and Soy Fibre, Essential vitamins and minerals
Directions:
For maximum results, take 15g (2 scoops) 1-2 times daily and up to 1 hour before sports or high-energy activity.
Mix with 250ml of either cold water, juice or milk – shake well in a Turbo Shaker to combine.
all opinions are from people using this vendor
all opinions are from people using this vendor
Other Popular Offerings You May Like