FibreMax™ – Natural Fibre Powder for Detoxing & Weight Loss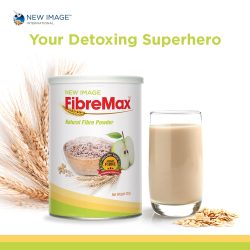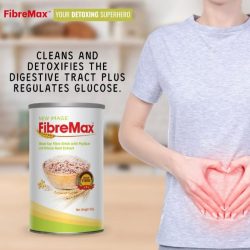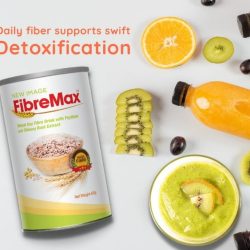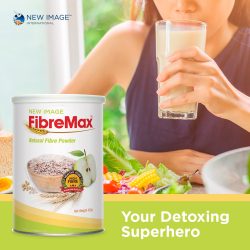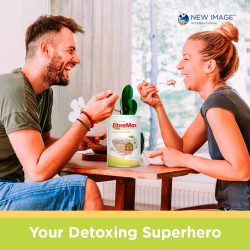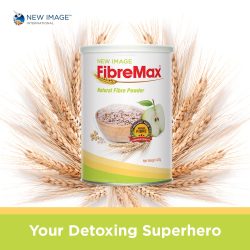 FibreMax™ – Natural Fibre Powder for Detoxing & Weight Loss
PAIR THIS OFFERING WITH A DNA TEST (Recommended by this vendor)
Supercharge with a DNA test
(Recommended by this vendor)
PROMOTION COUPONS BY THIS VENDOR

When we are concerned about the deterioration of the modern diet, we tend to focus on the excessive amounts of sugar, salt and calories we eat. What we talk less about is an important ingredient that's disappeared as we fill our plates with more meat and dairy – fibre!
Very few people meet the daily recommendation of 25 grams for women and 38 grams for men these days.
This leads to a population-wide deficiency known as the 'Fibre Gap'.
FibreMax™ – Your Detoxing Superhero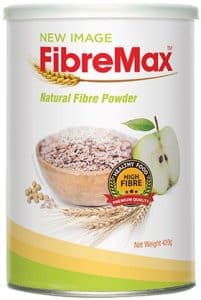 One serve provides 40% of your recommended daily fibre*
100% natural, supports healthy gut & digestive comfort
Blend of soluble and insoluble plant fibres.
Assists with the removal of toxins from your digestive system
Supports gut health and digestive comfort
Supports bowel health and regularity
Natural support for healthy cholesterol levels
Supports healthy blood glucose
Natural support to manage a normal appetite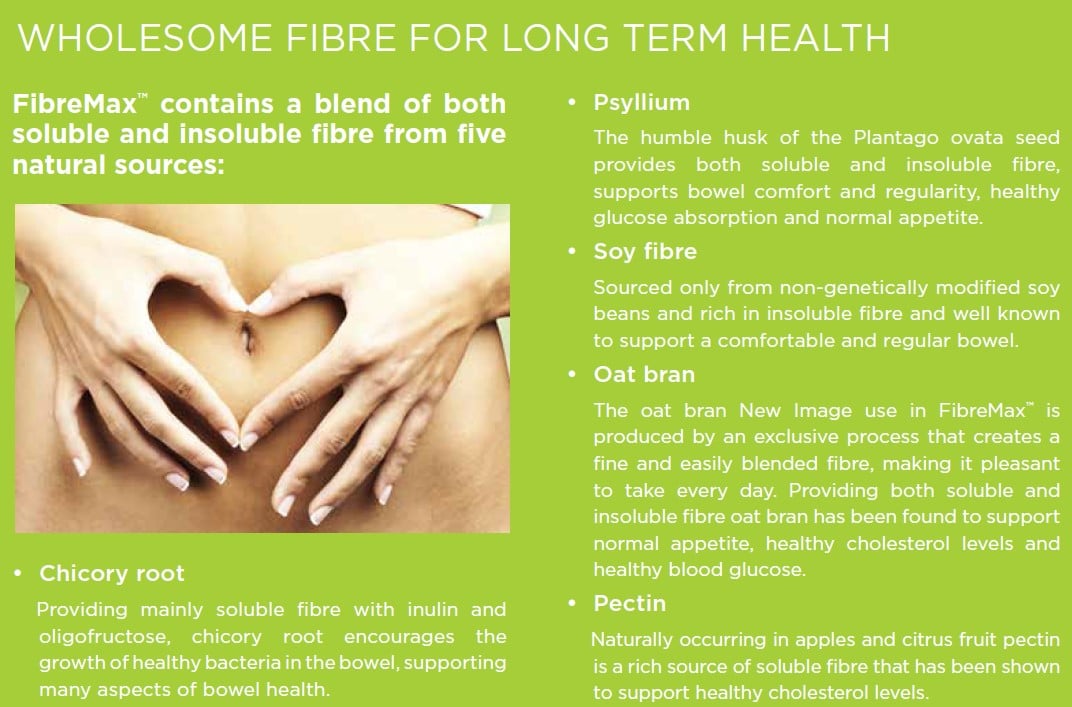 Insoluble fibre cleans your intestines.
Soluble fibre makes you feel fuller longer.
This exclusive combination assists toxins to pass more quickly through the stomach & intestines.
Why is Fibre Good for Our Health?
Understanding fibre varieties is relevant to our health because different types have different health effects on our gastrointestinal tract. We have long seen fibre as beneficial for relieving constipation by adding bulk to stool and promoting regular bowel movements to remove toxins from our body. It can help us feel full, so we eat less, aiding weight loss.
Fermentable fibres, including most soluble fibres and some insoluble fibres, are metabolized or fermented by bacteria in the gastrointestinal tract. The fermentation produces chemicals, including short-chain fatty acids, which are important food sources for our gut bacteria. If we don't consume enough fibre, we are essentially starving our gut microbiome and may also lose microbiome diversity, leading to detrimental health outcomes.
Fibre is the closest thing that we have to a true superfood or super-nutrient. It is helpful in many ways as it slows the absorption of glucose, which evens out our blood sugar levels and also lowers cholesterol and inflammation. A fibre-rich diet is associated with better gastrointestinal health and a reduced risk of heart attacks, strokes, high cholesterol, obesity, type-2 diabetes as well as some cancers.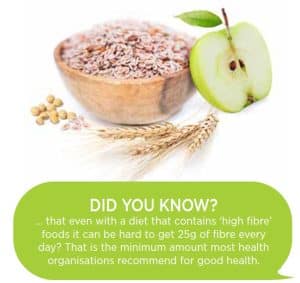 Ingredients:
47% Chicory Root Extract
23.5% Psyllium Husk
23.5% Soy Fibre
5% Oat Bran
1% Pectin
Directions:
Adults: Take 15g (2 scoops) 1-2 times per day.
FibreMax™ can be blended into beverages, gravies, baking and cereals. 2 scoops in 200-250ml of liquid (e.g. milk, fruit juice, water).
all opinions are from people using this vendor
all opinions are from people using this vendor
Other Popular Offerings You May Like