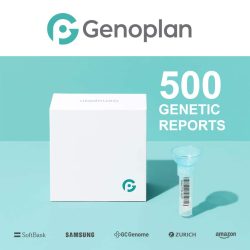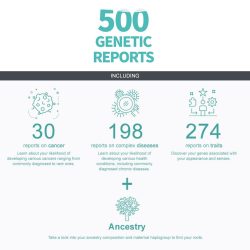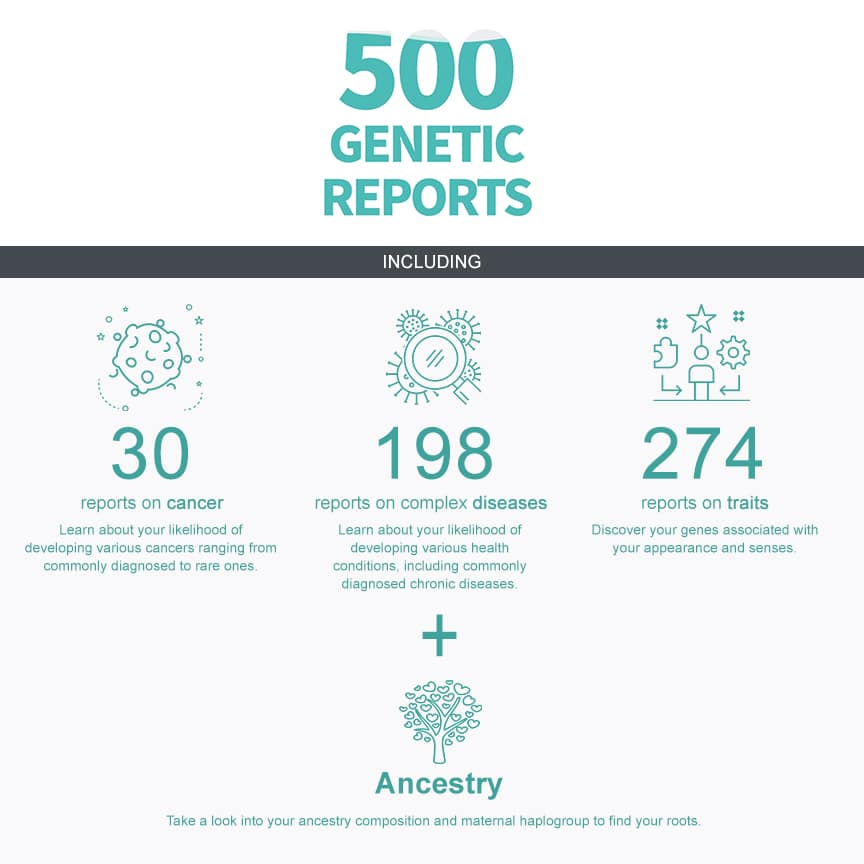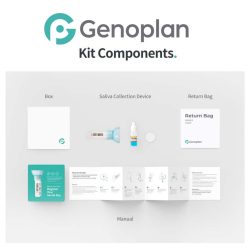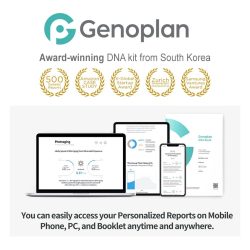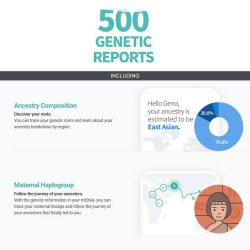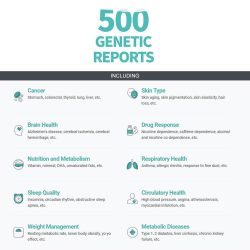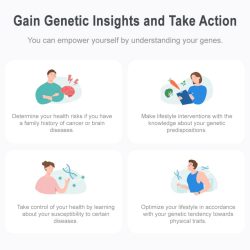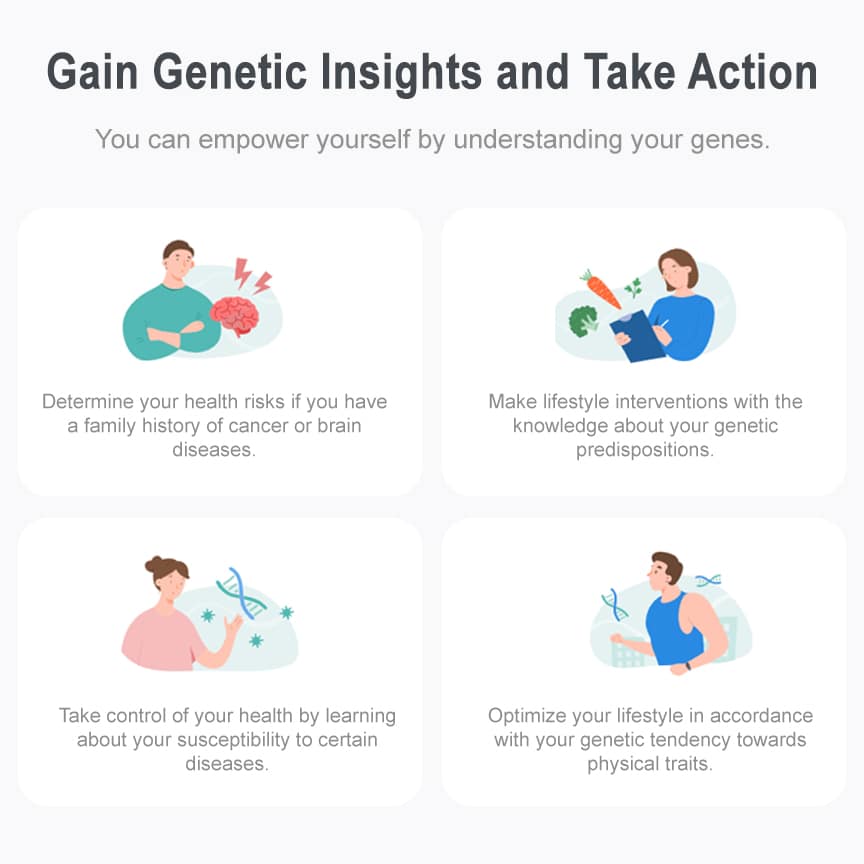 Genoplan DNA Kit – Test up to 500 genetic traits (Copy)
PAIR THIS OFFERING WITH A DNA TEST (Recommended by this vendor)
Supercharge with a DNA test
(Recommended by this vendor)
PROMOTION COUPONS BY THIS VENDOR

DISCOVER YOU!
The award-winning DNA testing kit from South Korea, Genoplan's genetic analysis gives you access to your comprehensive genetic information and helps you make informed decisions to improve your health.

Gain Genetic Insights and Take Action
You can empower yourself by understanding your genes.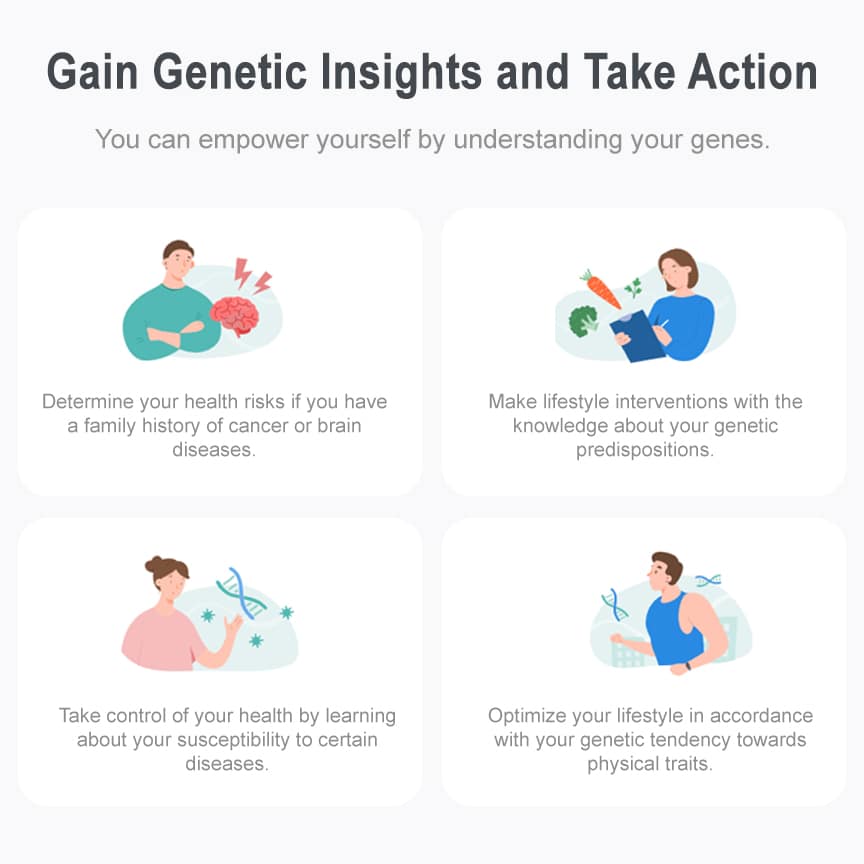 Reports About YOU
Get access to around 500+ reports on different items; including genetic predispositions to cancer, complex diseases, and various traits.
The total number of reports published will vary depending on the gender of the user. 
(472 reports for males, 492 reports for females)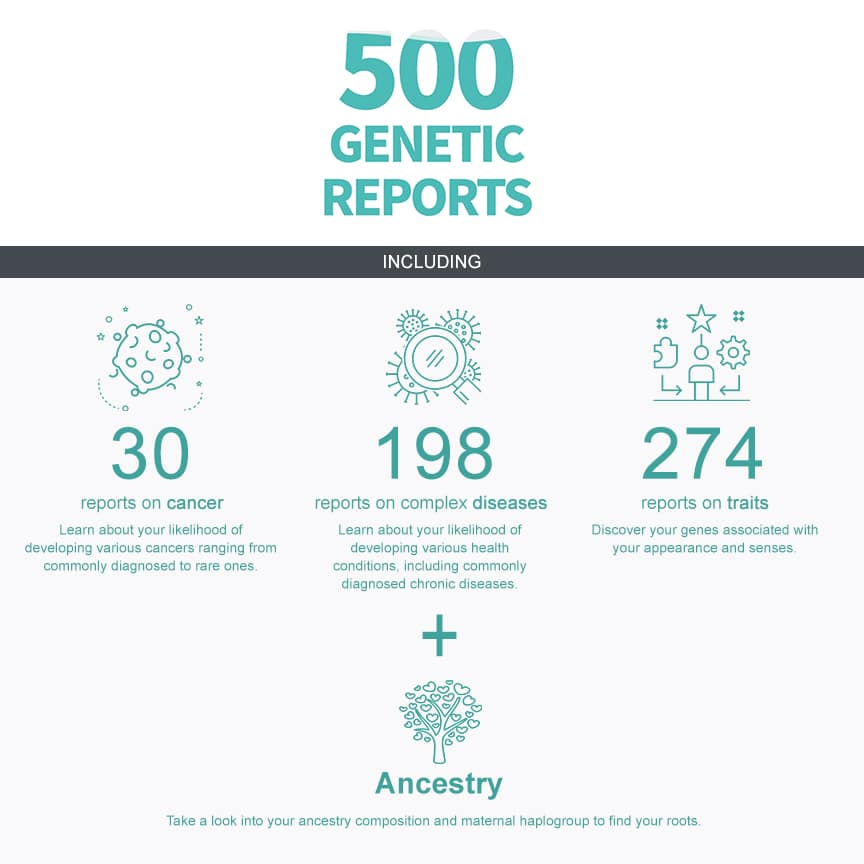 Examples of Reports Include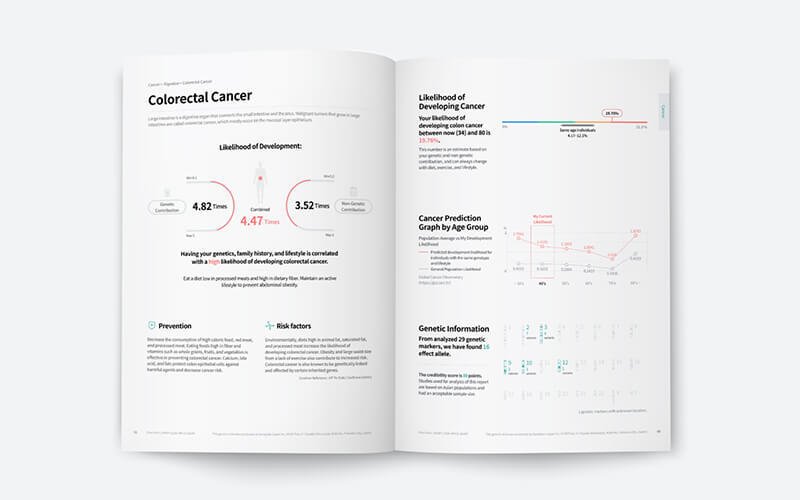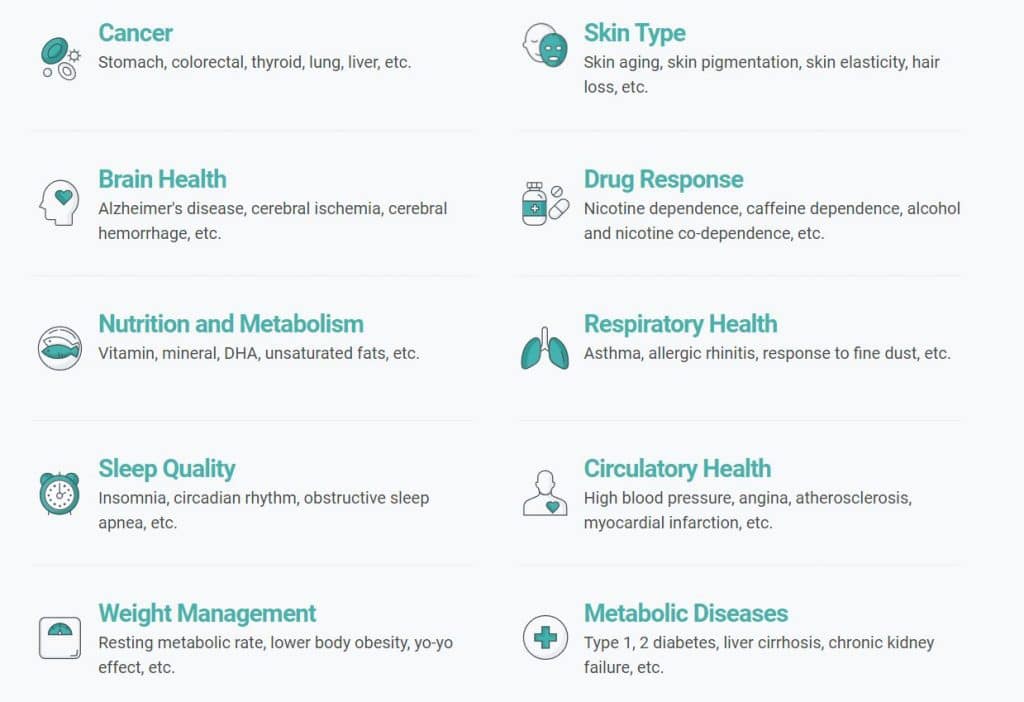 With global certification and accreditation, Genoplan uses cloud computing technologies to scale by delivering the same high-quality services to a wide range of customers across Asia, with international service accuracy and quality in compliance standards.
An Expert In Genetic Analysis
Genoplan is established in 2014 as a genetic testing company that empowers individuals with personalized reports for a better understanding of their genetic propensity and smarter lifestyle decisions.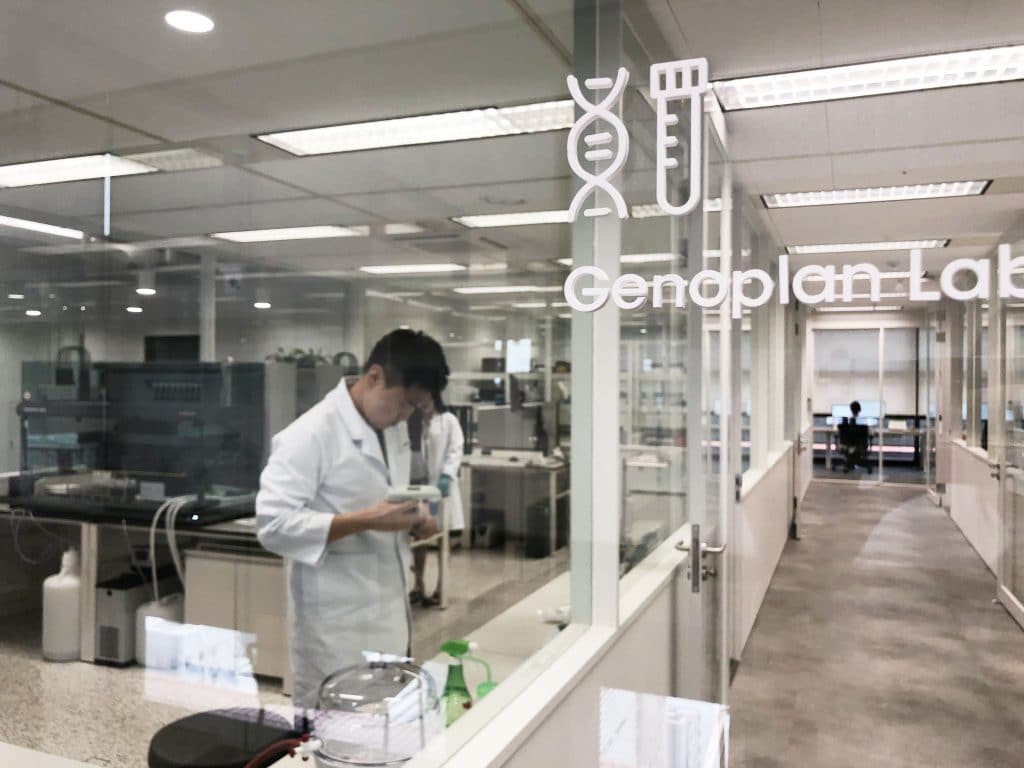 Each Genoplan Kit Contains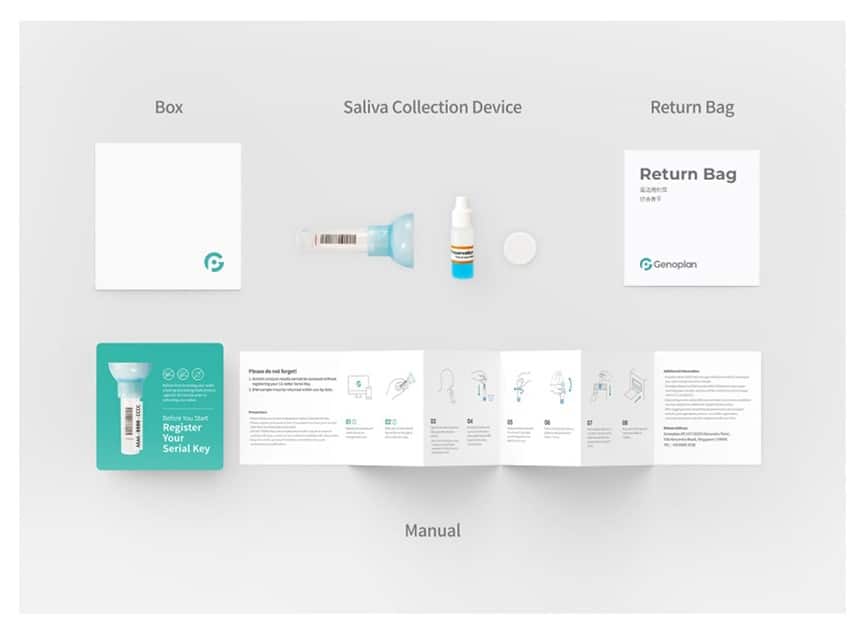 Reports Viewable On Multiple Platforms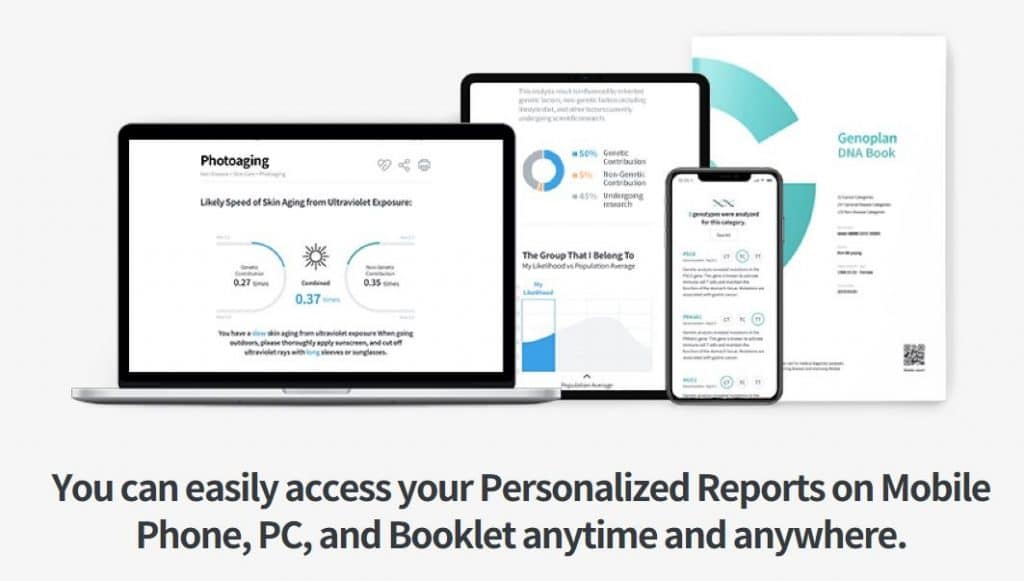 So Get Your Genoplan DNA Kit Today!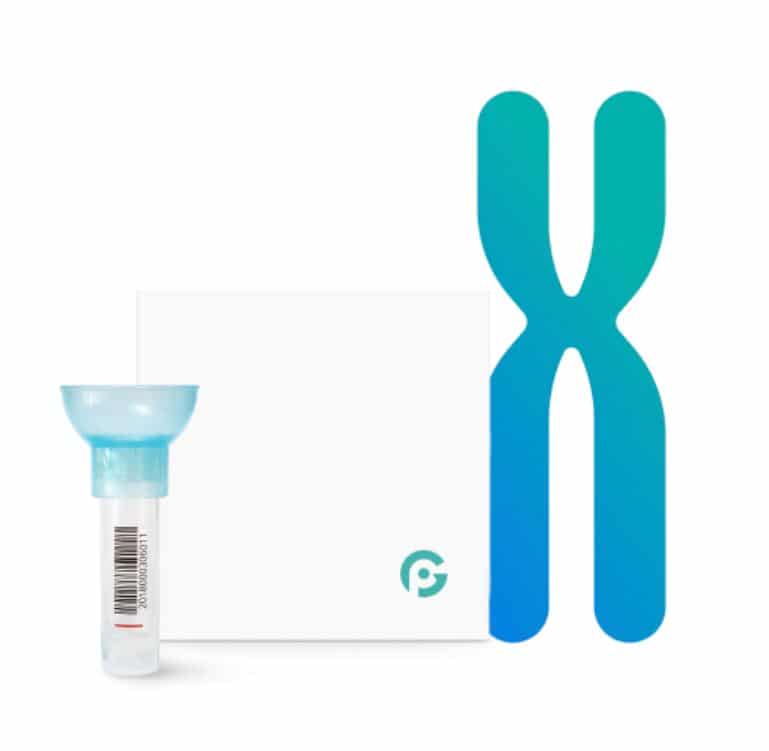 all opinions are from people using this vendor
all opinions are from people using this vendor
Other Popular Offerings You May Like