AND (Activate New Drink) – Your DNA Repair and Anti-Aging Supplement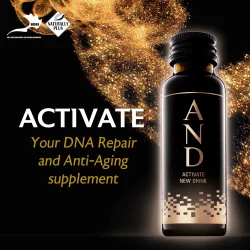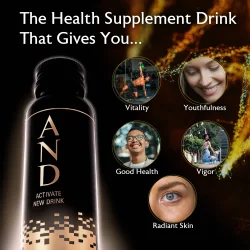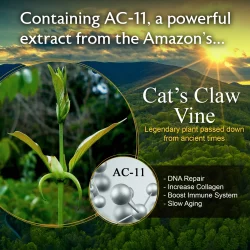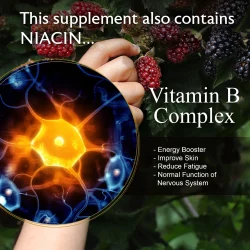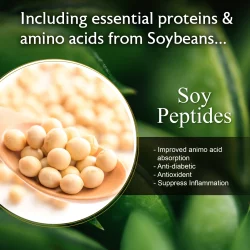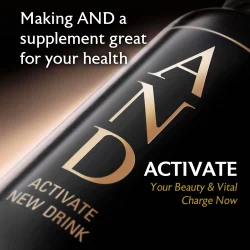 AND (Activate New Drink) – Your DNA Repair and Anti-Aging Supplement
PAIR THIS OFFERING WITH A DNA TEST (Recommended by this vendor)
Supercharge with a DNA test
(Recommended by this vendor)
PROMOTION COUPONS BY THIS VENDOR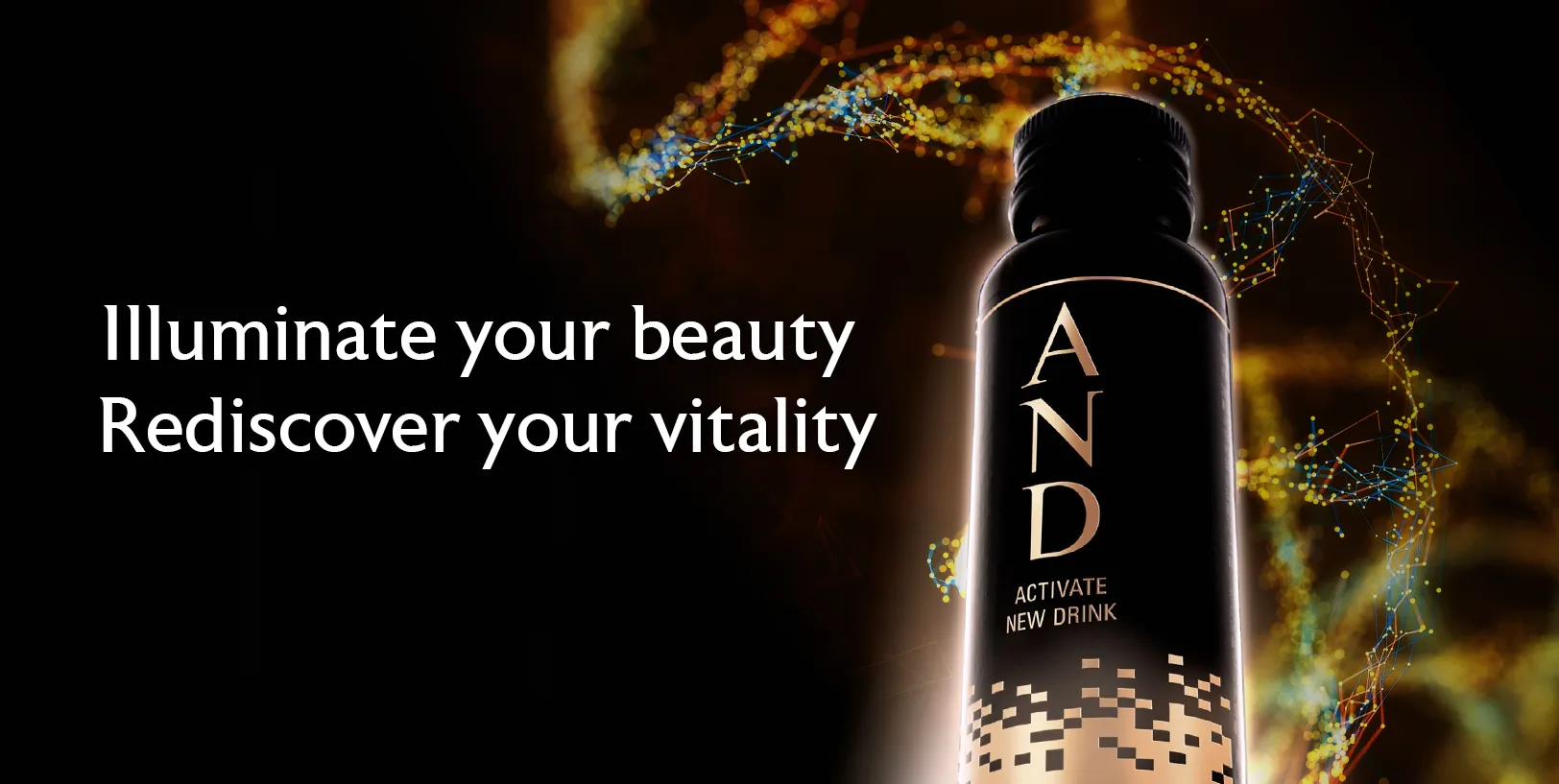 The Mother Earth has been nurturing and supporting life since a long, long time ago. It has been one billion years since the ancestors of mankind evolved from multicellular organisms.


Genes, which are also known as the blueprint of life, are inherited by descendants of living organisms, connecting the generations and this continues till present day. In the process, not only human beings, all animals and plants have also undergone various evolutions while being exposed to climate changes and ultraviolet rays.
Amongst them, there are plants that have withstood the external threats from the harsh environment, and survived by storing various useful ingredients.
Especially the resilient berries that have survived since thousands of years ago, and the cat's claw (Uncaria Tomentosa) that has been used by the native inhabitants of the Amazon for a long time, are filled with rare and beneficial ingredients.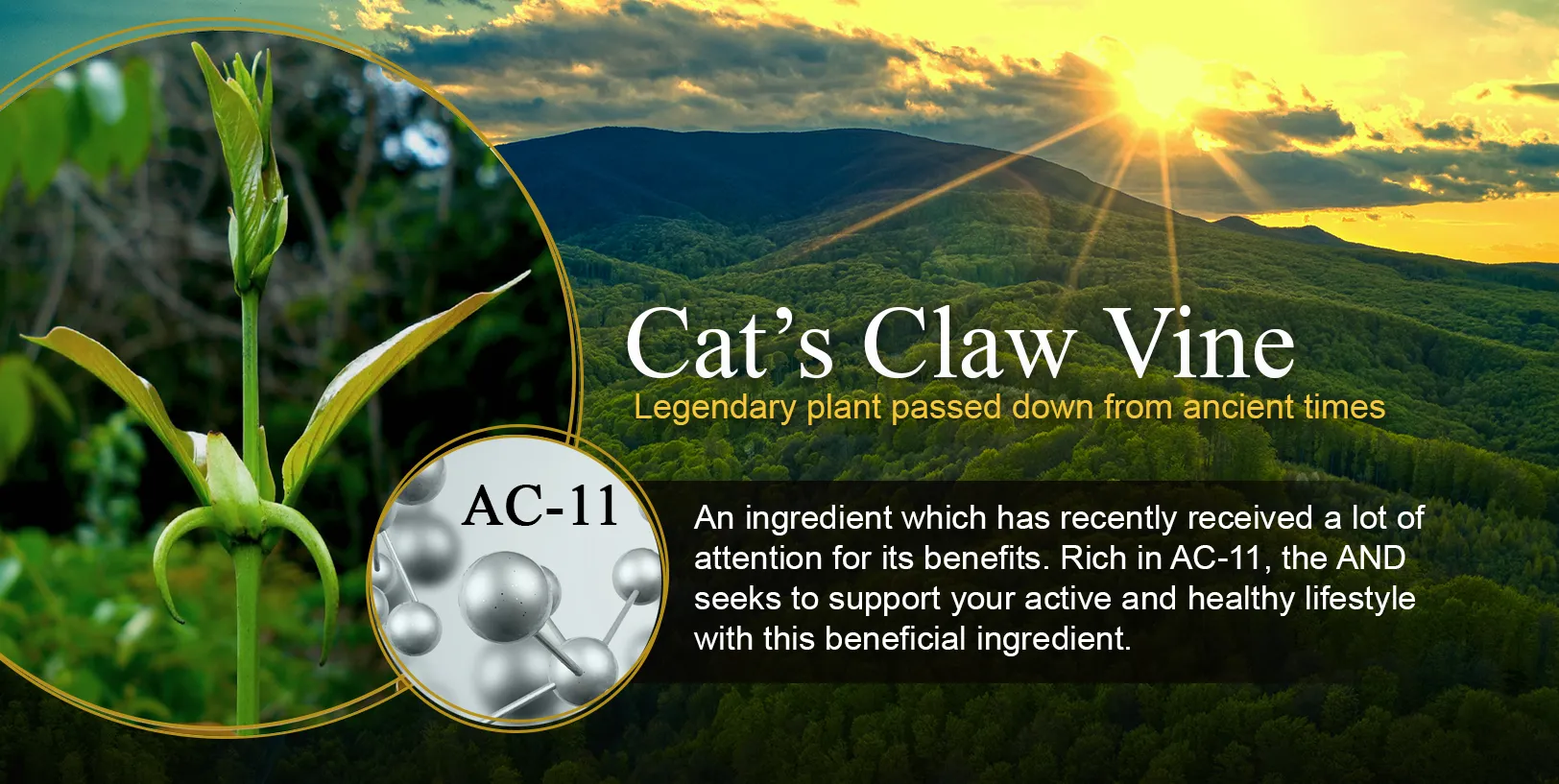 The wisdom of modern science accumulated by mankind, has been condensed in every bottle of the AND; not only to boost beauty and vitality, but also to full the desire of living an enriching life, as well as to utilize the power of such plants.
AND supports your pursuit for beauty and vitality, as you live each day with positivity.
It is everyone's dream to maintain a healthy and radiant skin, to retain youthfulness and to tackle new challenges. AND, which stands for "Activate New Drink ", is a next generation functional drink in a bottle. Packed with carefully selected ingredients, this functional drink supplements your health and beauty needs. AND is designed for everyone who dreams of finding beauty and vitality from within; bringing you one step closer towards self-discovery, inspiring you to welcome each day with brand new confidence.

The AND comes with a wide range of benefits, hidden in the powerful plants used in this product.
Today, with the help of modern technology, we can take advantage of the wisdom gathered from modern scientific research on these power plants and ingredients, to create a healthier life.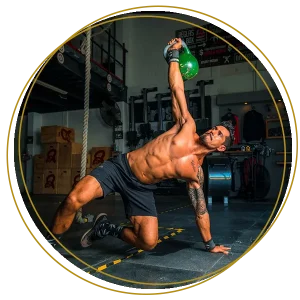 Supports Vitality
AC-11 is a beneficial ingredient extracted from the bark of Cat's Claw Vine, a plant that grows in the Amazon. This ingredient is known to repair damage to DNA from aging and disease. AC-11 effectively removes lesions from damaged DNA caused by oxidative and non-oxidative stress. Hence, promoting the repair of Damaged DNA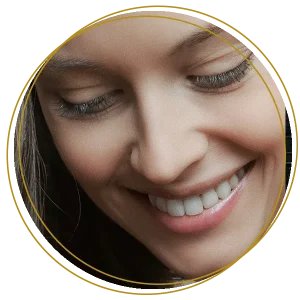 Retains Youthfulness
The vitamin C from maqui berry, seaberry and blackcurrant is recognised to help maintain skin's suppleness and translucency. Reducing wrinkles, fine lines, sunspots skin redness and more.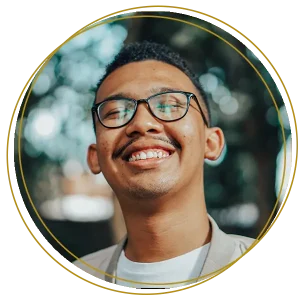 Maintains Good Health
A combination of niacin, zinc gluconate, vitamin B2 and vitamin B6, giving you the extra energy and support to strive for greater achievements. AC-11 also represses cell division and has a positive effect on lymphocytes, increasing their life span and enhancing the body's immune system.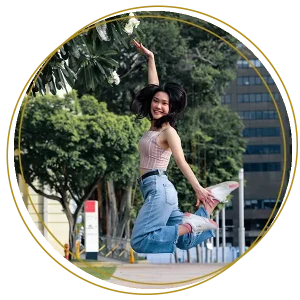 Increases Everyday Vigor
The combination of soy peptides and vitamin C intake supports normal collagen formation, helps you feel energized and supports your active lifestyle. Collagen also helps with skin health, boost muscle mass, promote heart health and relieve joint pain.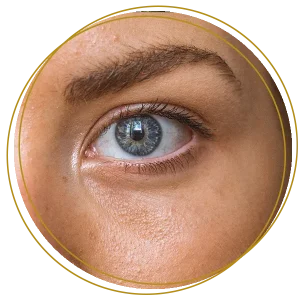 Healthy and Radiant Skin
Lingonberry, raspberry and other beneficial ingredients help boost your skin, giving it a healthy glow. AC-11 can also increase Type lll collagen by 469% after consuming for 10 consecutives days. Type III collagen is found in the skin, lungs, intestinal walls, and the walls of blood vessels.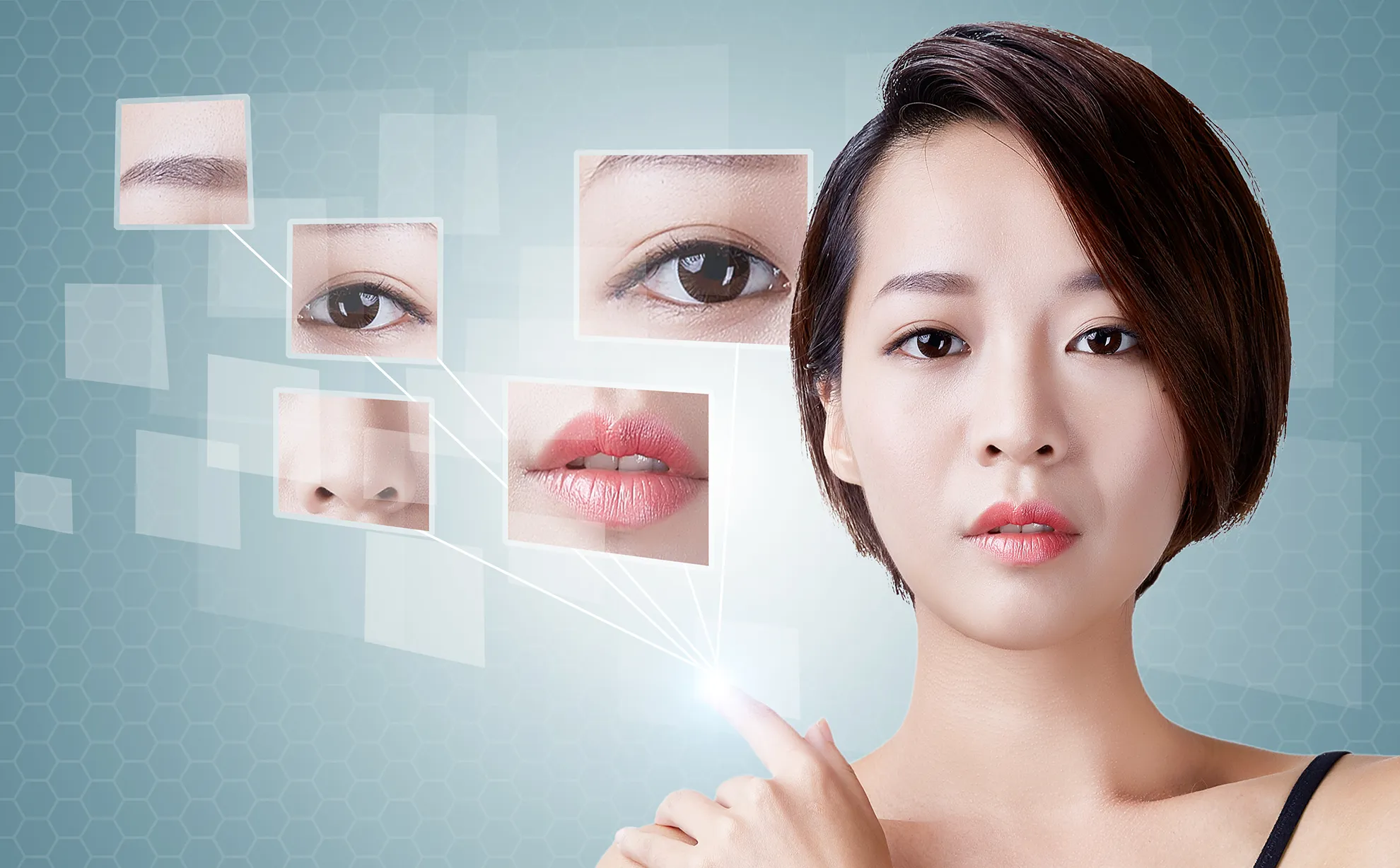 FOR BEAUTY

Maqui Berry
A superfruit that is known to help increase your energy level. Rich in delphinine, the maqui berry supports your overall health and wellness.

Seaberry
Packed with more than 200 natural compounds such as vitamins B1, B2, C and E, as well as flavonoids, polyphenols, palmitoleic acid and minerals, it is no wonder the seaberry is also hailed as a superfruit.

Lingonberry
Containing vitamin C, arbutin and other minerals, the lingonberry is also known to be rich in resveratrol, an ingredient believed to help maintain youthful skin

Blackcurrent
Widely regarded as a cassis variety of supreme quality, the blackcurrant contains 3 to 4 times more anthocyanin than the blueberries, which is a compound that protects the plant from harmful ultraviolet rays.

Raspberry
Rich in polyphenols such as anthocyanin and ellagic acid, the raspberry works to strengthen your body from the inside, and maintain your skin condition on the outside.

Folic Acid
Contained in dark leafy green vegetables such as spinach, folic acid is one of the B vitamins that is known and recommended for women to consume daily.

Vitamin C
Vitamin C is known as the essential beauty nutrient. It helps you feel and look energized, giving you the healthy glow.

FOR VITAL CHARGE

Niacin
One of the B vitamins, the niacin is an ingredient that maintains the health of your skin and body.

Soy Peptides
Soy peptides are a type of protein, known as the main source of energy and nutritional support for the human body. they are rich in a variety of amino acids, and can be broken down by enzymes into smaller molecules for more effective absorption by the human body

AC-11
is beneficial ingredient is extracted from the bark of the Cat's Claw Vine, a plant that grows in the Amazon. It has been gathering attention as an ingredient that supplements the general health.

Zinc Gluconate
Zinc gluconate is important for the maintenance of your health; supplement your zinc gluconate intake with the AND.

Vitamin B2
Vitamin B2 supports growth and the maintenance of good health. Known for its role in energy production, it is considered as one of the essential nutrients for people with active lifestyle. It is also known as the " beauty vitamin", promoting the maintenance of healthy and glowing skin.

Vitamin B6
Vitamin B6 is known to be compatible with the proteins that make up the body, and is a nutrient that generally helps in maintaining good health.


The AND supplement drink is fat-free, caffeine-free, preservative-free and free of artificial coloring.

Q: What are the characteristics of the AND?
A:
AND is a hybrid product that supports both " beauty" and "vitality", a functional drink that gives you both "Beauty & Vital Charge". It is specially formulated to supplement the need for " beauty" and "vitality", suitable for both adult men and women. the AND is a dietary supplement that contains niacin.

Q: Can AND help improve my health?
A:
Research conducted on AND shows that it has benefits towards cognitive decline, memory loss, wrinkles, sunspots, age spots, arthritis, diabetes, heart disease and other age-related issues. It also helps to enhance the immune system by increasing the life cycle of white blood cells and can improve organ, muscle & tissue functions.

Q: Are all the ingredients natural?
A: Not only do we ensure that the ingredients used are natural, we also combined the natural power and wisdom of modern science, so as to develop a high-quality premium product. No animal derived ingredients are being used in this product.

Q: Is there a recommended way of consumption?
A:
For first-time users, it is recommended that you consume one bottle daily for 10 consecutive days. is will help to supplement nutrients that may have been lacking in " beauty" and "vitality". thereafter, you may consume one bottle every 3 days, or as and when you deem necessary. However, it is recommended that you consume the AND regularly for maintenance.

Q: When is the best time to consume the AND?
A:
You can consume the AND at any time. However, because our body requires various nutrients for the maintenance of beauty and health when we sleep, it is recommended to consume the AND at the end of the day, during "Cinderella Time" (between 10pm to 2am).

Q: Is it suitable for long-term consumption?
A: Yes, of course! It is a product that supports " beauty" and "vitality", so we recommend that you incorporate the AND into your beauty and health regimen.

Q: Can the AND be consumed with other supplements or medicine?

A:
The ingredients in AND are not known to react adversely with other supplements or medicine. However, if you have any concerns, please consult your physician for clarification before consumption.

Q: Can pregnant and lactating women, or children consume the AND?
A:
If you are pregnant or lactating, please consult your physician before consumption. is product is not recommended for children.

all opinions are from people using this vendor
all opinions are from people using this vendor
Other Popular Offerings You May Like