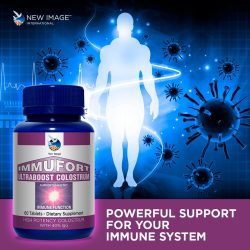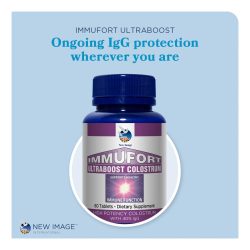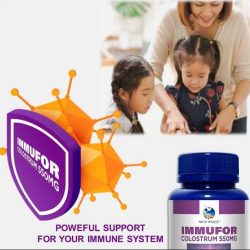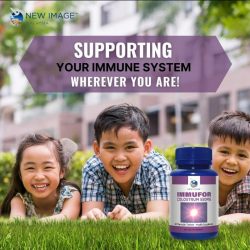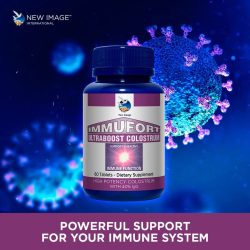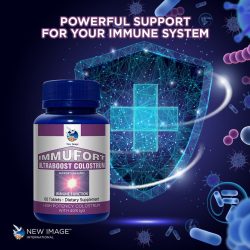 Immufort Ultraboost Colostrum Tablets – 60 Tablets
PAIR THIS OFFERING WITH A DNA TEST (Recommended by this vendor)
Supercharge with a DNA test
(Recommended by this vendor)
PROMOTION COUPONS BY THIS VENDOR
Immufort Ultraboost Colostrum
A high potency colostrum offering highly concentrated 40% IgG
Immunoglobulin G (IgG) is the most abundant type of antibody found in all body fluids and protects our body against bacterial and viral infections. Unfortunately. not everyone produces enough of the antibody to fight off infections, resulting in some people having weaker immune defense systems than others.
The ability of oral colostrum to fight against upper respiratory tract viral infections, allergies, gastrointestinal tract viral infections and cytokine storm related inflammation in both adults and children is also well documented in numerous studies. Oral consumption of intact colostrum antibodies provides an important mucosal barrier defense to bind and neutralize harmful microbial particles, effectively preventing them from entering the cells and destroying them.
Powerful Support for Your Immune System




Natural Defence the Colostrum Way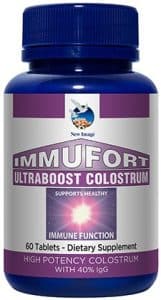 When your immune system needs an extra boost, give it 1100mg of concentrated double strength 40% IgG Colostrum* containing 440mg of Immunoglobulins.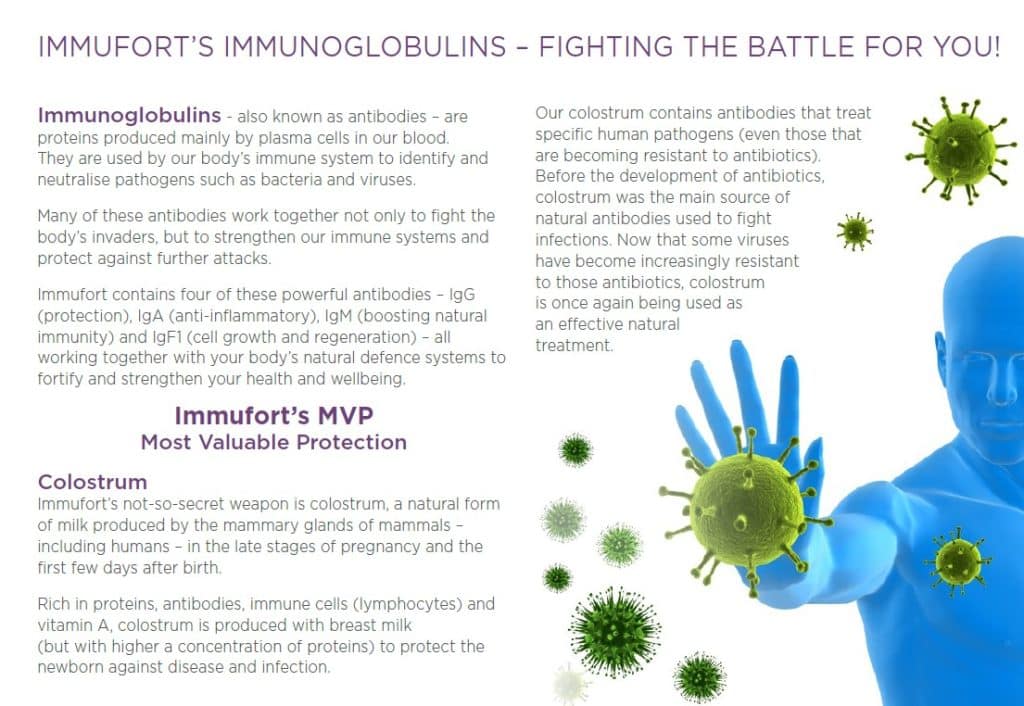 The perfect protection for busy active lives, frequent travellers or anyone who needs extra immune support.
Pleasant-tasting chewable tablets.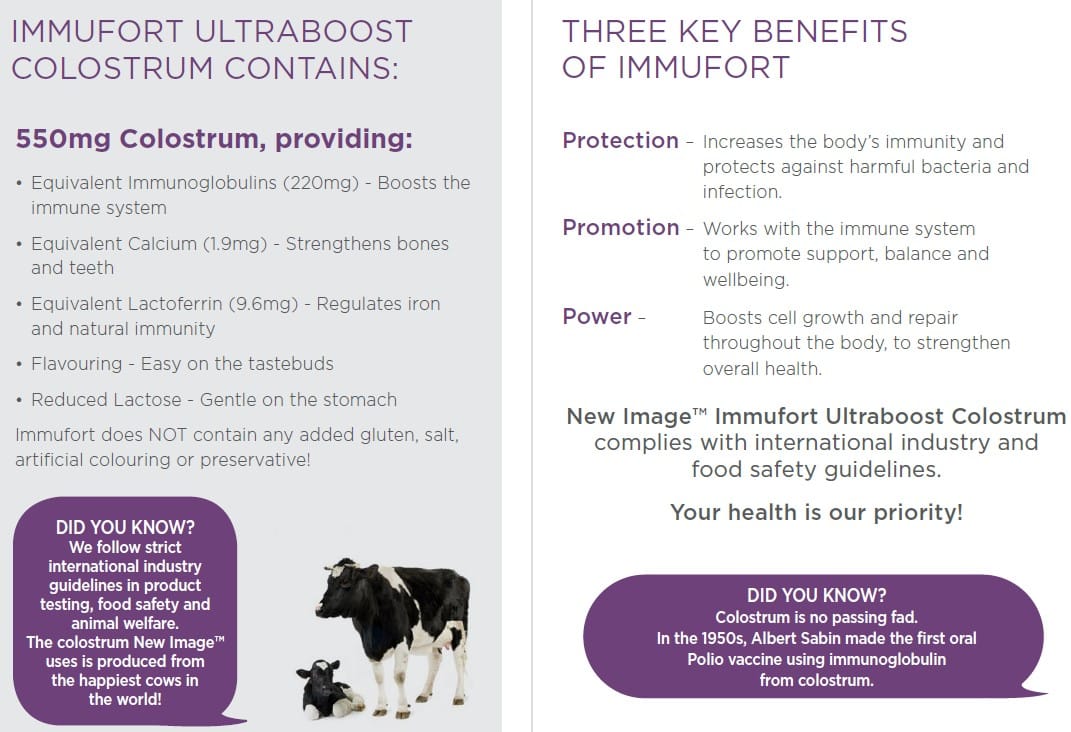 How is Immufort different from other colostrum/ immunoglobulin products in the market?
The regular colostrum products in the market are also made with standard colostrum containing approximately 20% IgG. In order to have highly concentrated IgG levels, Immufort has been added with higher IgG from a natural bovine source. Higher IgG offers better protection.
When should I start consuming Immufort?
For a generally healthy individual who wishes to strengthen or maintain their immune function in a low risk environment, Alpha Lipid™ Colostrum tablets and capsules are perfect for daily protection. Whereas for individuals who are constantly in a high-risk environment, for example, traveling on buses/trains, or in a confined and crowded space, such as a shopping mall, Immufort Ultraboost Colostrum is highly recommended.
Ingredients:
550mg Bovine Colostrum Powder, 220mg Immunoglobulins – 40% IgG
Bovine colostrum is a naturally-occurring substance collected from pasture-fed cows. Its powerful proteins and antibodies support your body's immune system, helping you feel fit, healthy and protected. With no added gluten, salt, artificial colouring or preservatives.
Direction:
For best results, chew or dissolve 2 tablets on the tongue daily.
all opinions are from people using this vendor
all opinions are from people using this vendor
Other Popular Offerings You May Like