RDA Vitamin Tablets – 25 Vitamins & Minerals for Everyday Wellness (120 Tablets)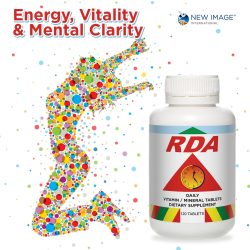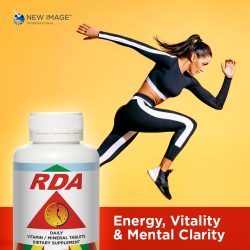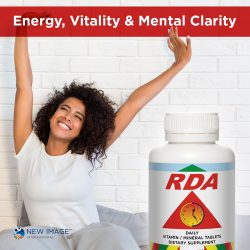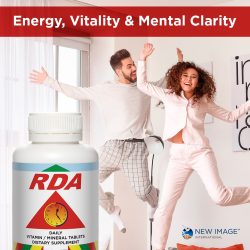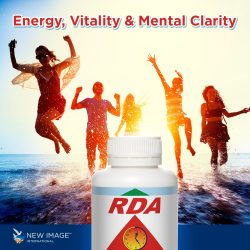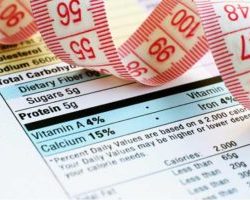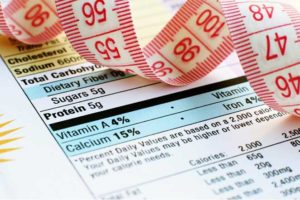 RDA Vitamin Tablets – 25 Vitamins & Minerals for Everyday Wellness (120 Tablets)
PAIR THIS OFFERING WITH A DNA TEST (Recommended by this vendor)
Supercharge with a DNA test
(Recommended by this vendor)
PROMOTION COUPONS BY THIS VENDOR
RDA Vitamin Tablets
Vitamins and minerals for everyday wellness
Fast paced lifestyle with increased stress levels and exposure to environmental pollutants mean your body needs a full range of nutrients to stay healthy. Sadly, poor diet and low soil nutrients mean we're often missing out on some key vitamins and minerals.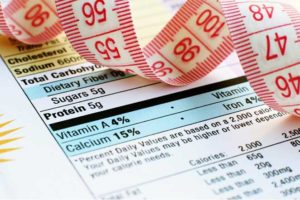 RDA stands for Recommended Daily/Dietary Allowance of the essential nutrients that Health Professionals say we should be getting out of a well balanced diet.
However, we live in an age of processed food. Many nutrients are either missing from the food chain or destroyed during processing. We can no longer guarantee that the food we get from the super market today has all the nutrients that our body needs.
RDA Vitamin Tablets
Top up your intake of important vitamins and minerals with 25 vitamins & minerals for everyday wellness!
– Support natural energy, vitality & mental clarity.
– Helping you to age well on the inside as well as the outside.
– Perfect companion to your busy routine.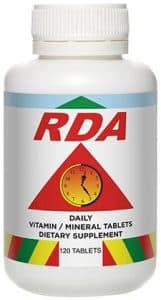 Energy: B-group vitamins, chromium and magnesium support healthy metabolism and energy production.
Enhancement: Formulated to support energy, vitality and health, every day.
Everyday Health: A wide variety of nutrients so you can complete all your tasks, every day.
Ingredients:
13 vitamins and 12 essential minerals (Calcium to Zinc)
Direction:
Take 2 tablets with breakfast and 2 tablets with dinner.
all opinions are from people using this vendor
all opinions are from people using this vendor
Other Popular Offerings You May Like