LifeWave Y-Age Carnosine Patches (30 Patches) – Improves Your Strength, Flexibility and Endurance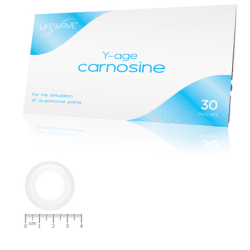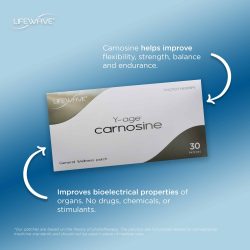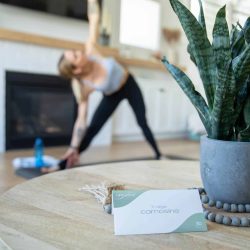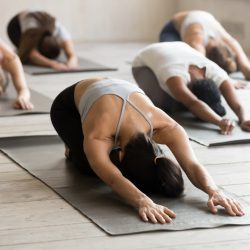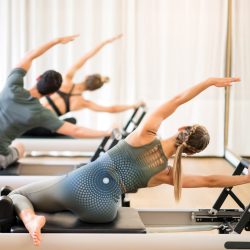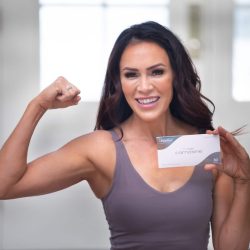 LifeWave Y-Age Carnosine Patches (30 Patches) – Improves Your Strength, Flexibility and Endurance
PAIR THIS OFFERING WITH A DNA TEST (Recommended by this vendor)
Supercharge with a DNA test
(Recommended by this vendor)
PROMOTION COUPONS BY THIS VENDOR
Clinically shown to increase stamina by up to 125%**After 3 weeks of use.

After age 30, people begin to lose muscle mass and bone density, and by age 70 they end up with less than half of the muscle mass they once had. Carnosine is a naturally occurring antioxidant stored in the skeletal muscle and cardiac muscle, which helps prevent this decline and improve overall health. And our studies show that Carnosine can also improve the condition of the skin.
Did You Know?
Building strength and endurance will likely improve your overall health. For instance, strong, capable muscles and flexibility provide better stability, reducing your risk of injury while performing physical activities. This can significantly benefit older adults, who may risk dangerous fractures from falling.
What is carnosine and what are its benefits?
Carnosine is a naturally occurring antioxidant in the body, of which production declines with age. Studies on carnosine show that it plays a vital role in overall health and has many anti-aging benefits. In clinical studies, carnosine has also been shown to improve flexibility, strength, balance and endurance.
Introducing the LifeWave Y-Age Carnosine Patch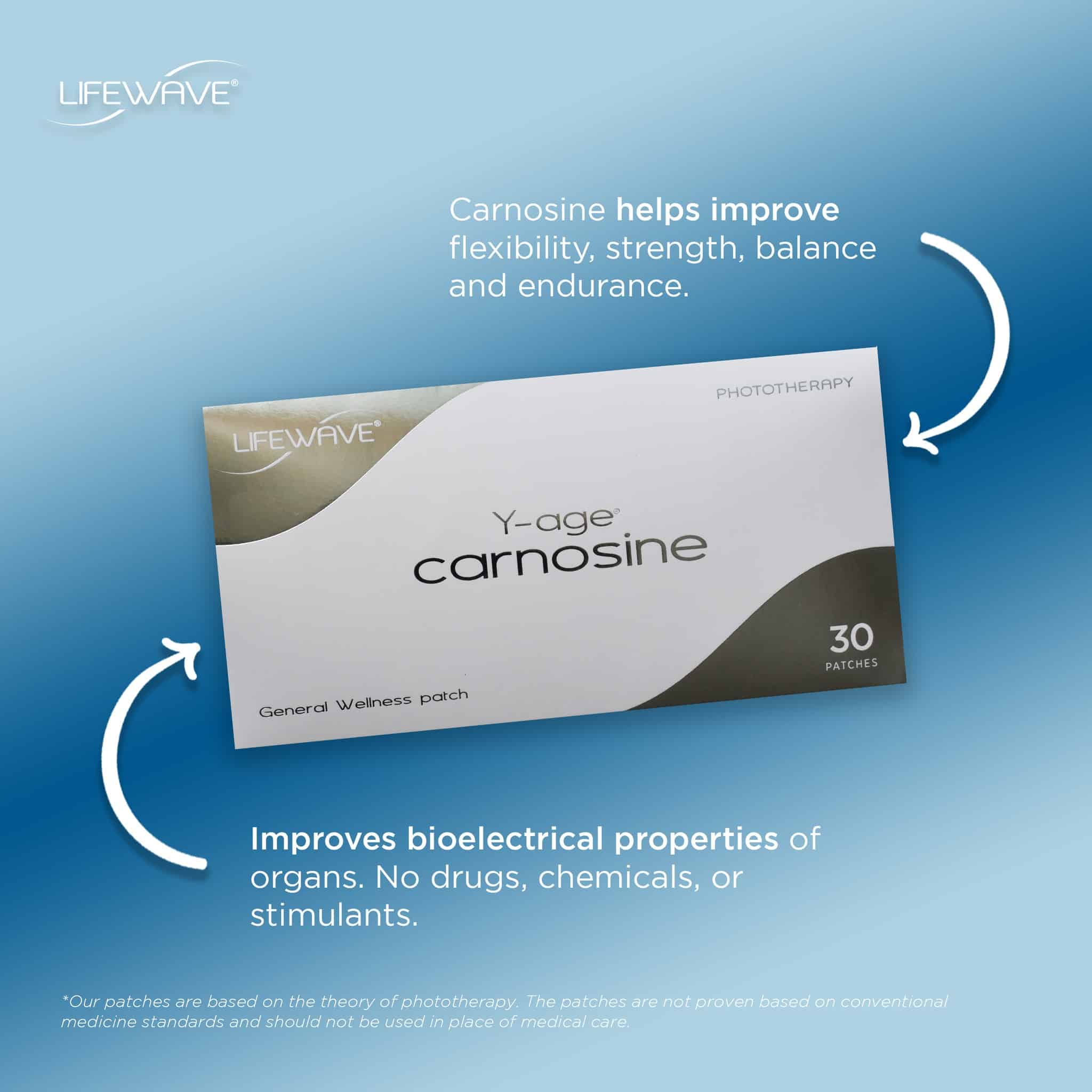 Many athletes and fitness enthusiasts use LifeWave Y-Age Carnosine to push themselves further. This patch can help anyone to experience peek performance in their daily life routine. Use this patch to improve strength, flexibility and endurance, which together form the foundation of a robust and active lifestyle.
• Clinically shown to increase stamina by up to 125%
• Improves strength and flexibility
• Improves overall health
• Improves bioelectrical properties of organs
• Patented, proprietary form of phototherapy
• No drugs, chemicals or stimulants
How Does the Patch Works?
Your body emits heat in the form of infrared light. LifeWave patches are designed to trap this infrared light when placed on the body, which causes them to reflect particular wavelengths of light. This process stimulates specific points on the skin that signal the body to produce health benefits unique to each LifeWave patch.
Each LifeWave patch also uses the principles of acupressure to gently stimulate points on the body that restore balance and improve energy flow, providing a specific health benefit.
What Makes One LifeWave Patch Different than Another?
Each patch is exclusively designed to reflect particular wavelengths of light that stimulate specific points on the skin. This enables each patch to provide unique health benefits. No drugs or chemicals enter your body.
Y-Age Carnosine Study Results
Conducted in 2010, this double blind, placebo-controlled study shows that the Y-Age Carnosine patch significantly increases flexibility, balance, strength and endurance in healthy humans. These increases range as high as 125 percent for strength and endurance, nearly 30 percent for flexibility, and 100 percent for balance.1 Further, it's likely that this patch produces greater or sustained effects when worn for longer periods. These results also demonstrate that this patch considerably decreases the lactate threshold and heart rate at lactate threshold, improving endurance in athletic performance. Importantly, no test subjects experienced adverse effects wearing the Y-Age Carnosine patch.
Read the full report. 1 Nazeran H, Blake-Greenberg S. "Nanoscale Carnosine Patches Improve Organ Function," 2015.
How soon can I expect to see results with Y-Age Carnosine?
Although individual results may vary, many people note an immediate detoxification reaction and initial improvements in energy levels within days of patch use. We recommend 90 days of Y-Age patch use for more significant anti-aging benefits.
Can the Carnosine patch improve my skin?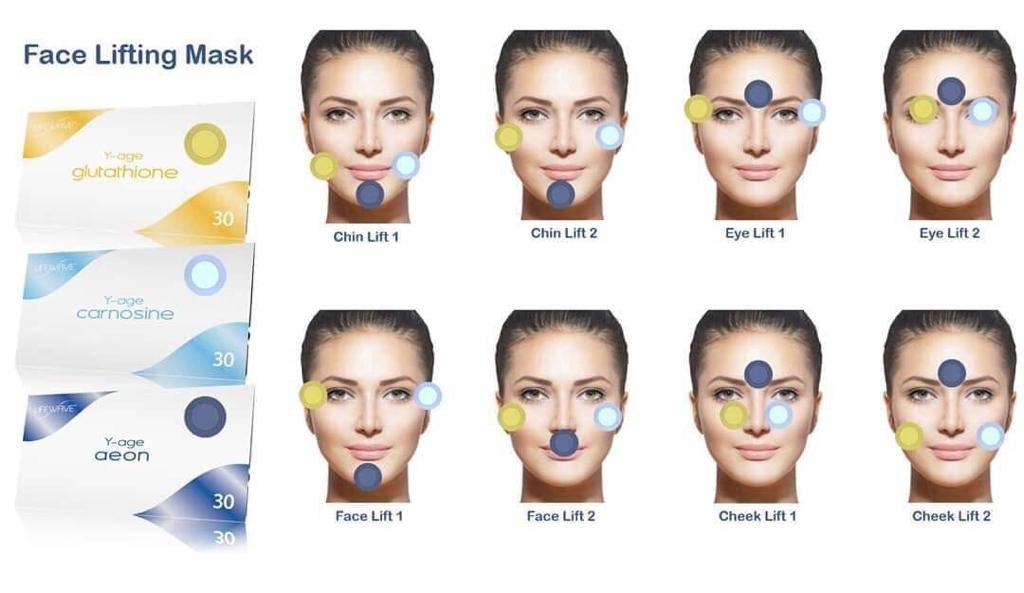 Yes! When combined with both Y-Age Glutathione and Y-Age Aeon, you can expect to see improvement in skin color, texture and depth of wrinkles around the eyes and mouth in as little as two weeks.
Benefits can be immediate!
Unlike most products, LifeWave Patches goes to work the minute you apply it.
How to Use?
Each sleeve contains 30 patches.
Rotate through the below point locations, using a Carnosine patch 1 to 3 days per week.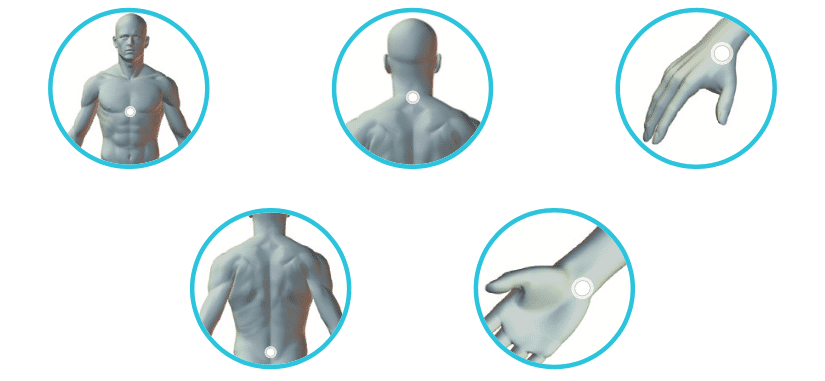 When combining Y-Age products, use any 2 patches on any 2 different Y-Age point locations shown, applying the patches on either the midline or right side of the body.
Patches may be worn for up to 12 hours before discarding.
Keep well hydrated while using this product.
What will I feel when wearing the Y-Age Carnosine patch?
As is the case with the other Y-Age patches, you may note some initial detoxification symptoms. Some people have reported a sedative effect when using Carnosine. If you find this to be true for you, try wearing this patch in the evening.
all opinions are from people using this vendor
all opinions are from people using this vendor
Other Popular Offerings You May Like