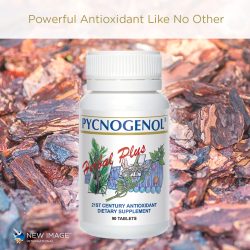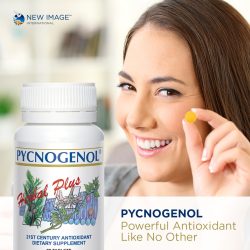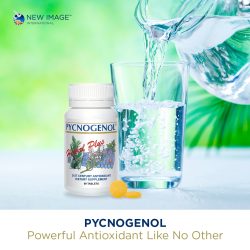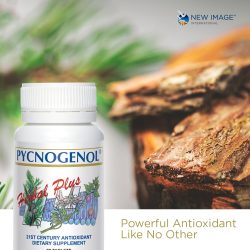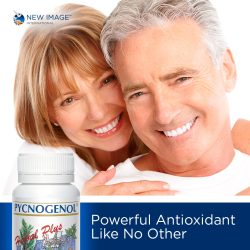 Pycnogenol Herbal Plus – Super Antioxidant 90 Tablets
PAIR THIS OFFERING WITH A DNA TEST (Recommended by this vendor)
Supercharge with a DNA test
(Recommended by this vendor)
PROMOTION COUPONS BY THIS VENDOR
Pycnogenol® Nature's Super Antioxidant
Grown as a mono-species forest, spread over the coastal region of southwest France, Maritime pine trees provide the unique and pure source of nature's super antioxidant – Pycnogenol®. These pine trees grow without pesticides, representing Europe's largest forest. It's an ideal botanical source because the extracted components are not subject to seasonal variations like most other plants, which is important for having a high batch-to-batch consistency in the products.
Functions of Pycnogenol®
Pycnogenol, the natural plant extract that originates from the bark of the Maritime pine tree, is well known for its super antioxidant strength and its health benefits extend far beyond its antioxidant capabilities. The unique combination of procyanidins, bioflavonoids and organic acids offer extensive health benefits including cardiovascular and circulatory health, eye health, diabetes care, anti-inflammatory and anti-aging. Among infinite choices of natural products available today, pycnogenol has proven to be safe and effective and supported by a body of research studies.

Pycnogenol Herbal Plus – The Superior Antioxidant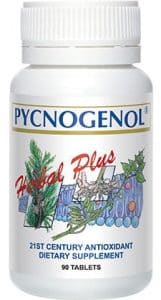 • Healthy aging
• Comfort of joints and muscles
• Healthy circulation
• Naturally glowing skin
Outstanding: Rich source of oligomeric proanthycyanidins (OPCs) and bioflavonoids that have potent antioxidant activity.
Optimal: Protective effect on collagen and elastin support healthy blood vessels and glowing skin.
Organic: Unique combination of antioxidants with multiple health benefits.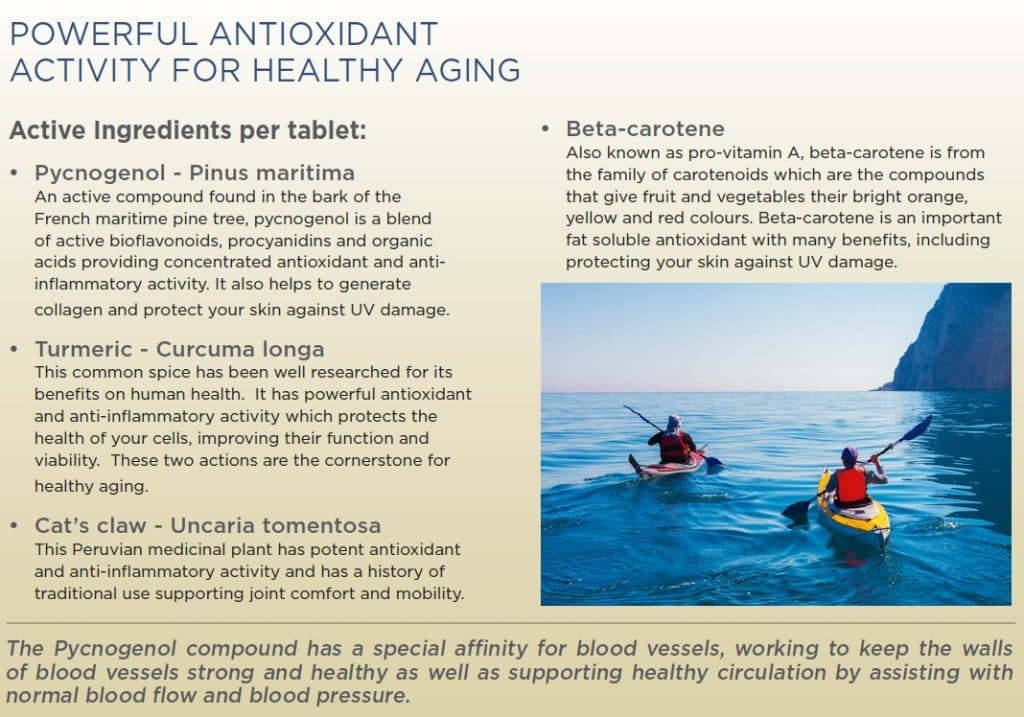 Ingredients:
40mg Pycnogenol, 10mg Cat's Claw, 25mg Curcuminoids, 5mg Mixed Carotenoids
Direction:
Take 1-2 tablets daily.
all opinions are from people using this vendor
all opinions are from people using this vendor
Other Popular Offerings You May Like