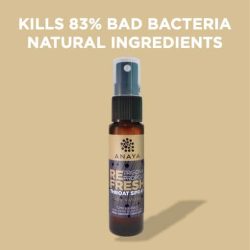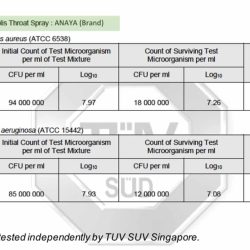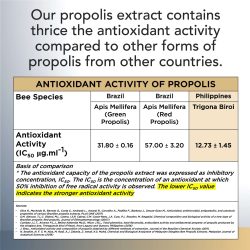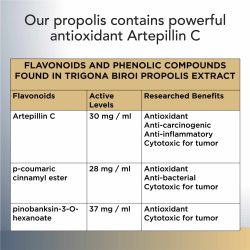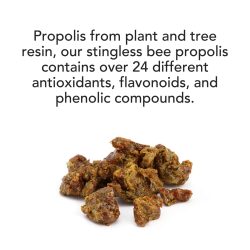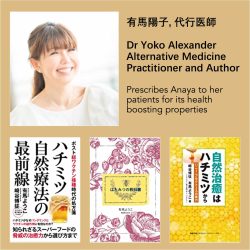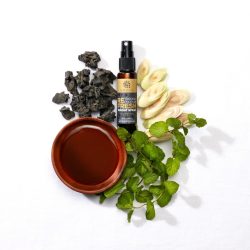 Trigona Propolis Throat Spray 12ml
PAIR THIS OFFERING WITH A DNA TEST (Recommended by this vendor)
Supercharge with a DNA test
(Recommended by this vendor)
PROMOTION COUPONS BY THIS VENDOR

Proven to kill 83% bad bacteria, our throat spray is rich in propolis to help with immune and throat support. Unlike other propolis sprays which are typically bitter, our mildly-sweet herbal tasting spray is delicious even to enjoy as a mouth refresher. Wonderful for soothing throats and ulcers, while refreshing the breath. Great also for those who enjoy having a candy/mint but prefer a natural and low-sugar alternative.
Only 4 natural ingredients in this handy throat spray including raw Trigona honey & propolis from stingless bees. Free from preservatives and additives.
Suitable for anyone, especially for those in sales, singers, speakers, teachers.
BENEFITS / USES
Soothe sore or dry throats

As a low sugar candy alternative

Refresh the breath

Onboard airplanes & during travel

Immunity booster during flu/allergy season

Helpful during haze season
CUSTOMER REVIEWS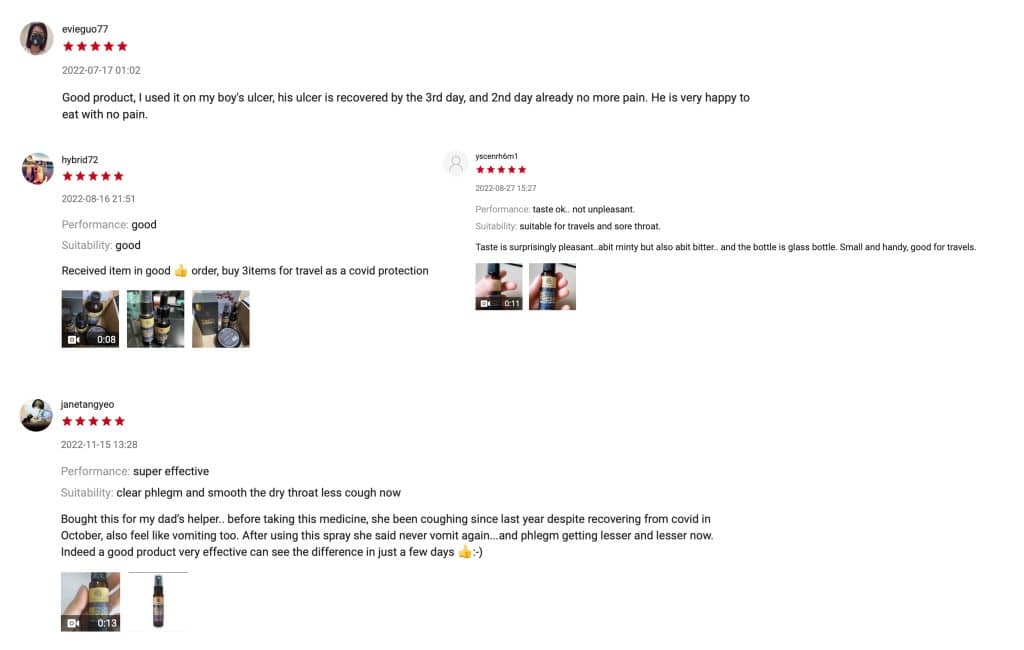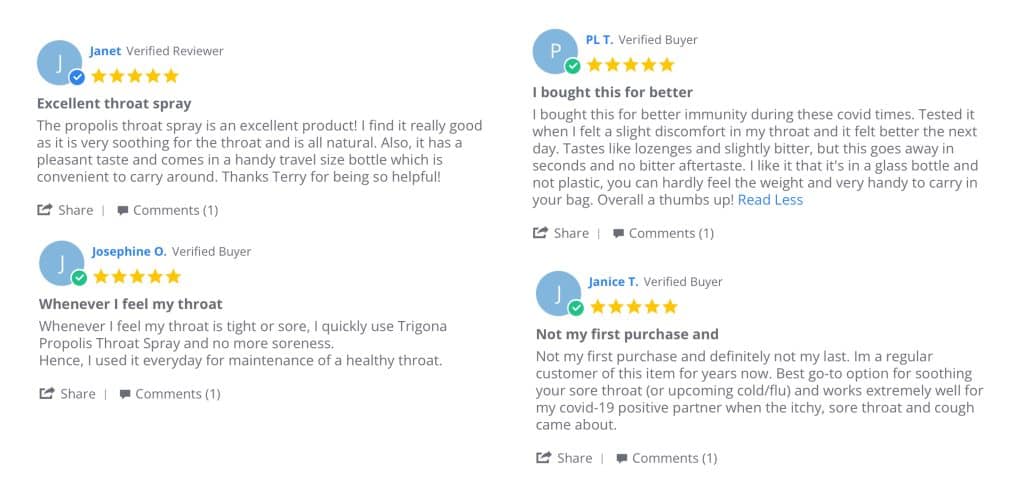 ABOUT TRIGONA
Anaya's Trigona honey is truly unlike any other honey. Our stingless (Trigona / Tetragonula / Meliponini) bee honey is only contains 17% sugar and is similar to a UMF25+ according to research.
Our exclusive honey is produced in limited quantities each year from tiny stingless bees (Tetragonula Biroi, or Melipona in the Americas) that collect nectar from a wide variety of plants and herbs. The honey is raw, unheated and naturally contains a high level of pollen and propolis, to make this the most healing natural food.
Harvested from fruit farms, the variety of crops pollinated gives our honey its unique citrussy-sweet flavour. Flavour notes include mango, pineapple, tamarind, calamansi, coconut and lychee.
Our 100% pure honey is free from preservatives or additives.

DIRECTIONS & INGREDIENTS
Directions: Shake well before using. Spray 2-4 pumps into the mouth or on the back of the throat as often as required.
Ingredients: Trigona propolis extract, lemongrass hydrosol, raw trigona honey, peppermint essential oil.
Caution: Contains pollen, suitable for children above 1 year old
all opinions are from people using this vendor
all opinions are from people using this vendor
Other Popular Offerings You May Like