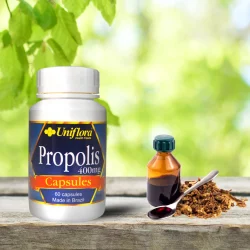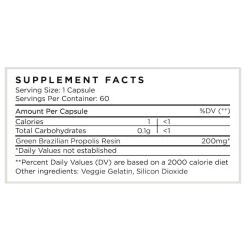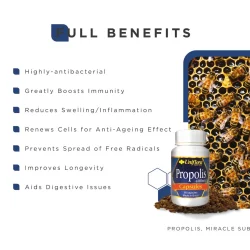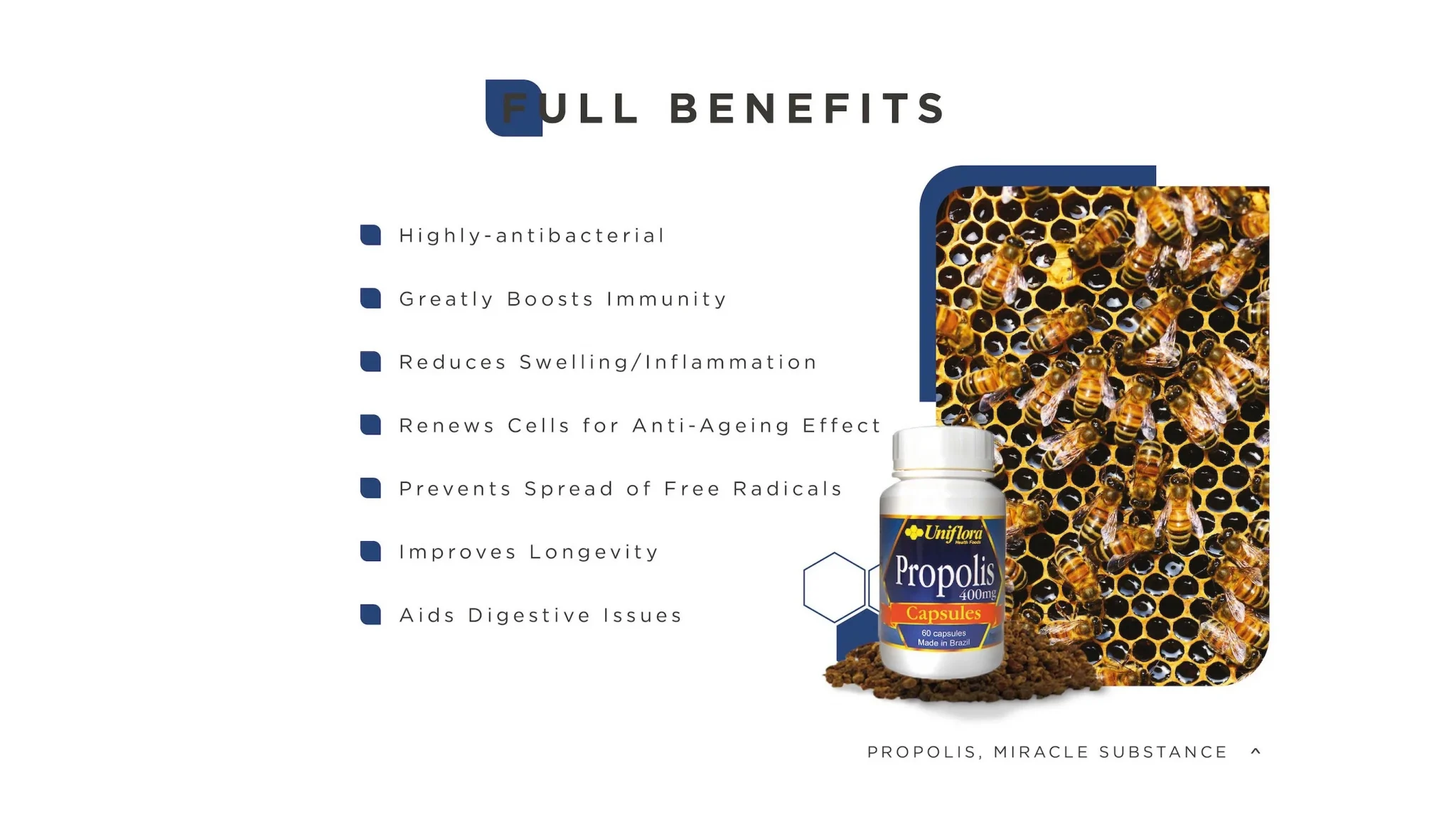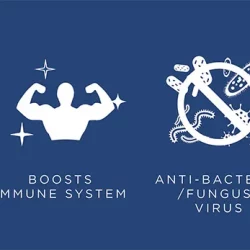 Uniflora® Propolis Capsules 400mg (60 capsules)
PAIR THIS OFFERING WITH A DNA TEST (Recommended by this vendor)
Supercharge with a DNA test
(Recommended by this vendor)
PROMOTION COUPONS BY THIS VENDOR
Ultra Green Propolis is widely known to be natures' antibiotic, as Ultra Green Propolis has anti-viral, antiseptic, and anti-bacterial properties that extend its usage to many areas. Under a strict quality control in Brazil, Ultra Green Propolis capsules assist in cases of cancer, diabetes, inflammation and help to enhance the immune system, cardiac and brain functions.
Ultra Green Propolis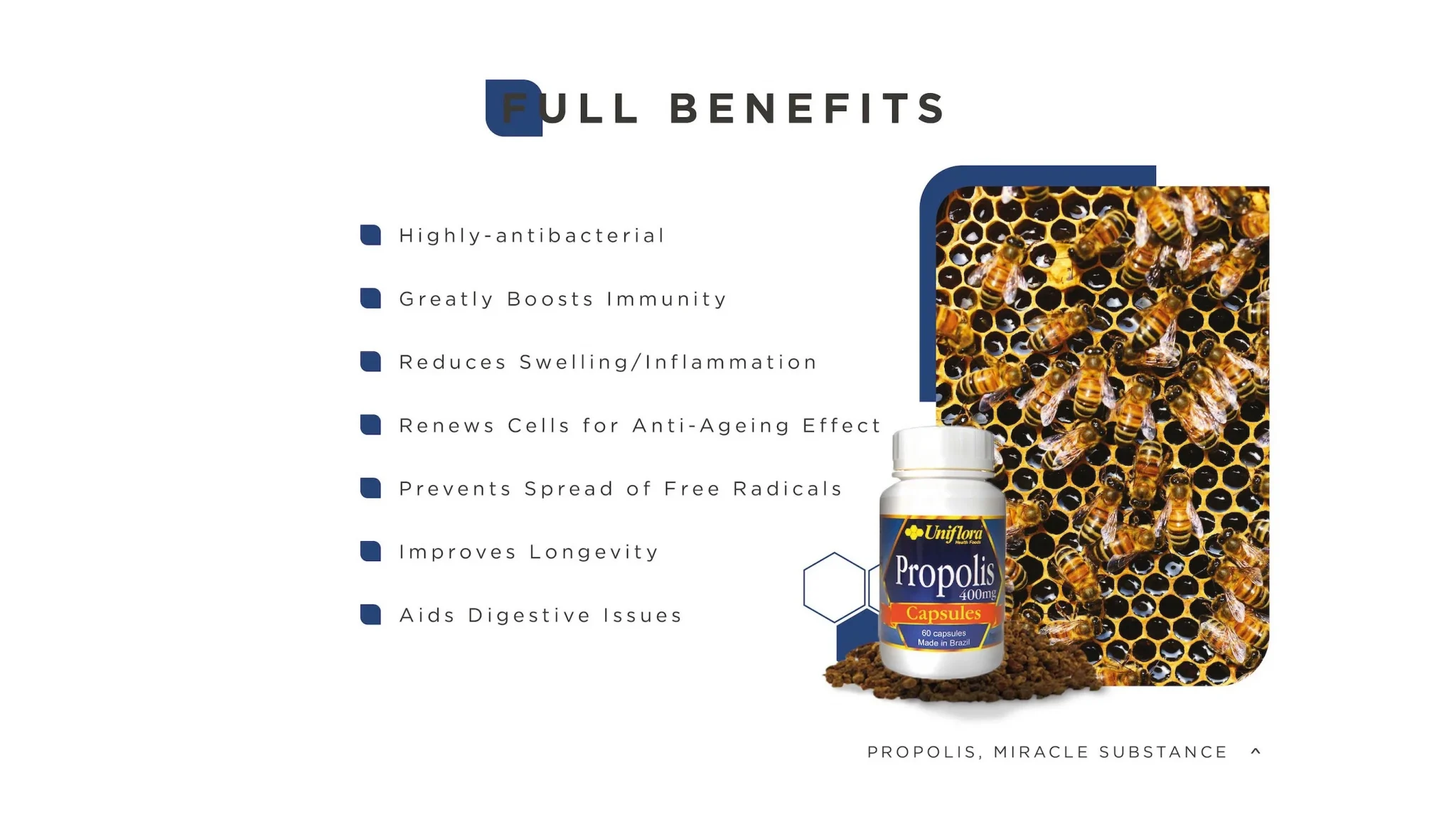 The Brazilian Ultra Green Propolis is a specific type of Propolis, which contains Baccharis Dracunculifolia resin, as the main source. This medicinal plant has the benefits for its anti-ulcer and anti-inflammatory properties.
Africanized Honey Bees, a species of honey bee with a unique method of collecting propolis this makes their propolis different from that of all other bees. Unlike other bees, Africanized bees cut the tips off buds of their plants to obtain Propolis which contains complete vegetal tissues from the buds.
Go Pure Ultra Green Propolis contains the membranes, cytoplasm, and nucleus of the vegetal cells, these vegetal structures contain more water-soluble substances than the poplar or birch version, making our propolis more easily absorbed and more effective.
Brazilian Ultra-Green Propolis Capsule is considered the best over the world. It is very concentrated, with 5 times more propolis than the common capsules. Its concentration is equivalent to 20 drops of a similarly high concentrated propolis extract. Brands that show 500 MG or over should be taken with care. It is imperative to know how much Resin (active ingredient) the product contains to avoid higher incidences of allergies.
Benefits of Propolis
Reduces cold, flu, cough
Relieves pain & swelling
Reduces scars, cuts & bleeding
Anti-aging
Reduces high blood pressure
Health supplement
Prevents the spread of cancer cells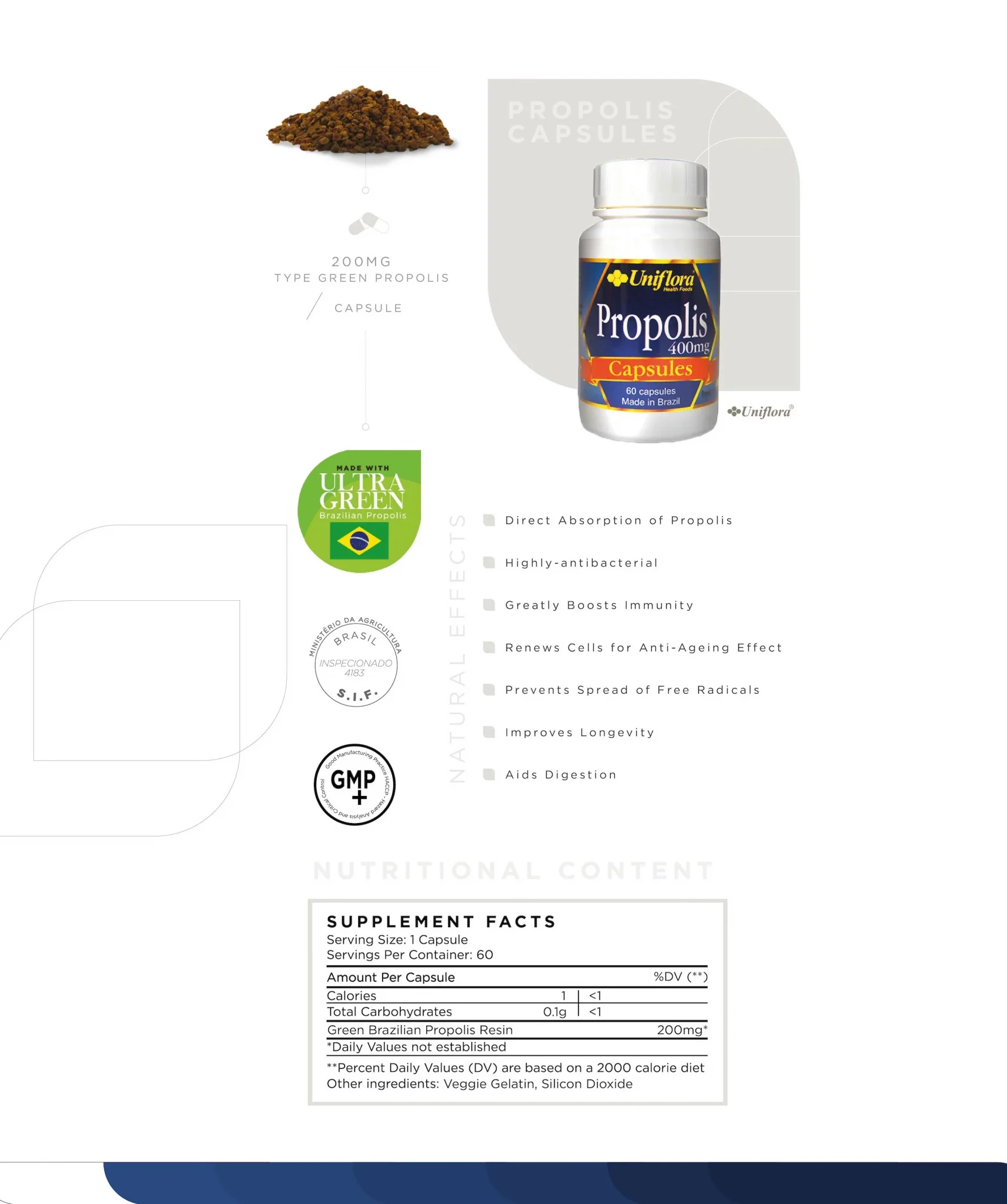 Directions
Start with 1 capsule per day 1 capsule per day for 7 days and consume more water.
If there are no allergies, side effects like severe diarrhea, rashes or constipation, increase to 2-3 capsules per day.
all opinions are from people using this vendor
all opinions are from people using this vendor
Other Popular Offerings You May Like