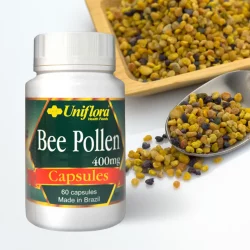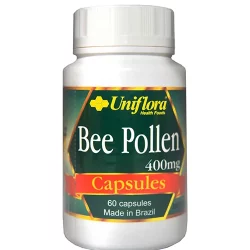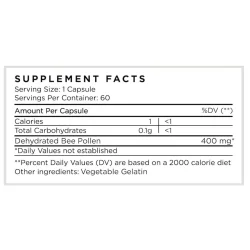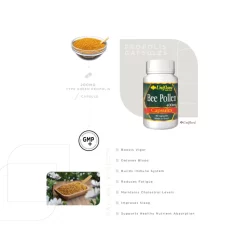 Uniflora® Bee Pollen Capsules 400mg (60 capsules)
PAIR THIS OFFERING WITH A DNA TEST (Recommended by this vendor)
Supercharge with a DNA test
(Recommended by this vendor)
PROMOTION COUPONS BY THIS VENDOR

About Bee Pollen
Bee's collected pollen is from flowering plants. These pollens are from the male sperm cells of flowers which genetically helps plants to be fertilized. It contains many nutrients that are vital to life.
Honey Bees collected these pollens from flowers and mixing it with their own digestive enzymes to from pollen pellets. Bee Pollen is hailed as the most complete natural food, nature's pharmacy, edible cosmetic and rich in amino acid. This is the gem of natural foods.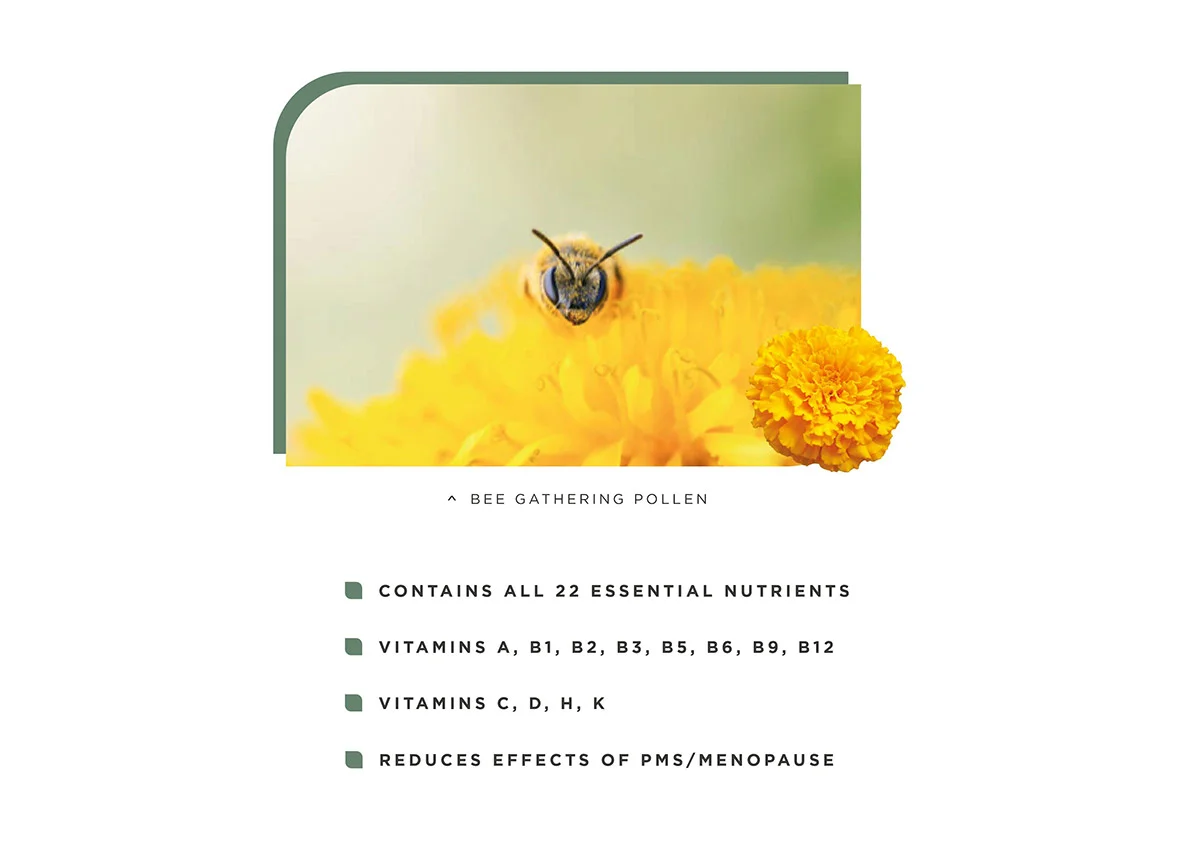 Scientific research has found that bee pollen contains significant nutritious compounds. This includes 22 types of amino acid, 14 types of vitamins (Vitamin A, B1, B2, B3, B5, B6, B9, B12, C, D, H, K), 30 types of trace elements, and is high in protein, bio flavonoids and many other active nutrients. Proteins and vitamins in Bee Pollen were even more than cow's milk, eggs, fresh fruits, and vegetables.
Always being referred to as kings of natural vitamins. Bee pollen is rich in vitamin group B. It also consists of minerals like calcium, iron, magnesium, silica, sulphur, phosphorus and many others.
Benefits of Uniflora® Bee Pollen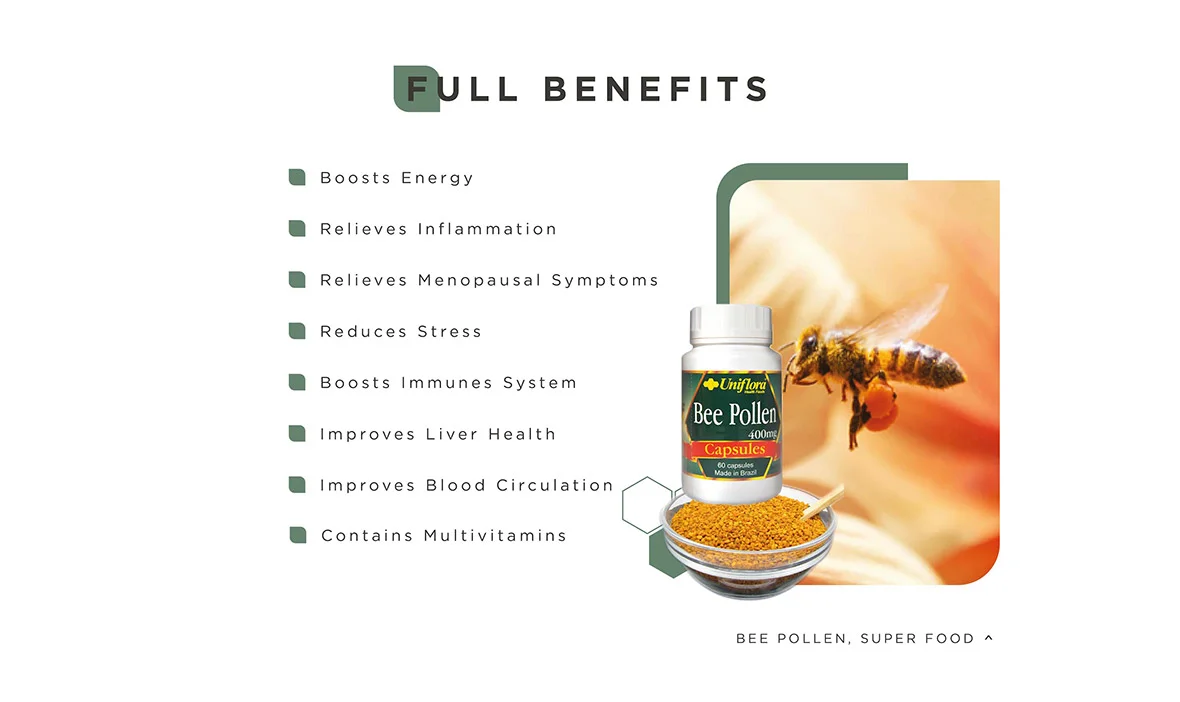 Strengthen immunity
Anti-aging, beautifying effect
Prevention of brain, cardiovascular disease
Anti-cancer
Maintain prostate health
Assist in weight loss
Regulates gastro-intestinal function
Maintain Healthy liver function
Regulates the nervous system, promote sleep
Improve memory, diabetes, anemic, menopausal conditions.
Facilitate bowel movement
Rejuvenate the endocrine system
Directions
For general health:
Take 2-3 capsules per day
For weight-loss:
Take 2-3 capsules half an hour before every meal
For weight-gain:
Take 2-3 capsules immediately after every meal
All the above information is for reference purposes only and is not meant to substitute diagnosis or treatment of any health problems or diseases. Children below the age of 2 years old or people who are allergic to bees products should avoid taking all this products. Consult physician or health professional for advice before using. Please read the instructions on packaging.

all opinions are from people using this vendor
all opinions are from people using this vendor
Other Popular Offerings You May Like