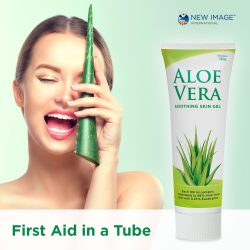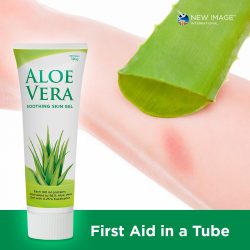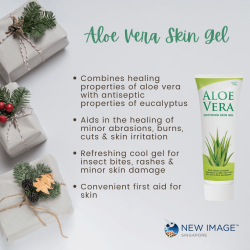 Aloe Vera Soothing Skin Gel 120gm tube
PAIR THIS OFFERING WITH A DNA TEST (Recommended by this vendor)
Supercharge with a DNA test
(Recommended by this vendor)
PROMOTION COUPONS BY THIS VENDOR
Aloe Vera gel and Eucalyptus oil have been used to reduce inflammation, alleviate pain and speed the healing process, from ancient to modern times. They are found in many pharmaceutical ointments, liniments and gels, and have been proven to assist the health of irritated skin.
Convenient First aid for the Skin in a tube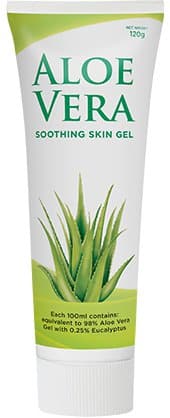 • Combines healing properties of aloe vera with antiseptic properties of eucalyptus.
• Aids in the healing of minor abrasions, burns, cuts & skin irritation.
• Refreshing cool gel for insect bites, rashes & minor skin damage.
Only the pure gel from the Aloe Vera inner leaf is used.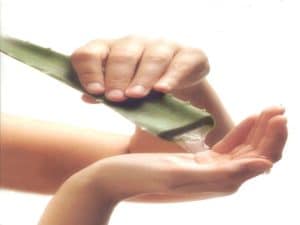 Soothing: Aloe Vera moisturises and cools the skin, providing anti-inflammatory relief.
Shielding: Eucalyptus oil helps protect wounds and prevent infection.
Sensitive: Gentle on the skin, aiding recovery and relief of minor skin wounds.
Ingredients:
98% Aloe Barbadensis (Aloe Vera), 0.25% Eucalyptus Globulus
Other Ingredients: Water (Aqua), Glycerin, Carbomer, Optiphen™ Plus (Phenoxyethanol (and) Caprylyl Glycol (and) Sorbic Acid), Triethanolamine, Polysorbate 20
Directions:
Apply as required to skin for soothing relief of minor skin abrasions, irritation or to moisturise.
all opinions are from people using this vendor
all opinions are from people using this vendor
Other Popular Offerings You May Like